Need help with your business computer?
Fill out the form on the right to schedule an appointment with a trained technician. Whether you need help with PCmover or have another question, we're happy to help.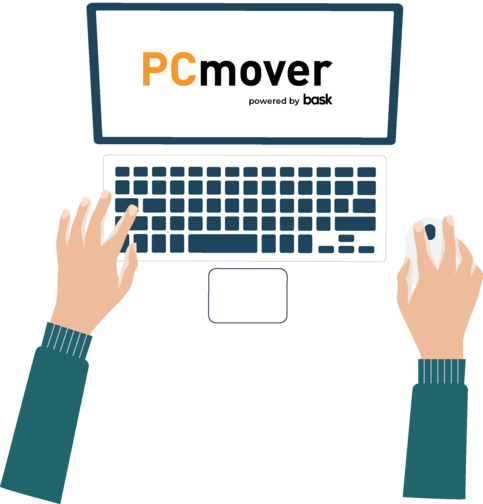 Notice: Bask is an independently owned and operated computer support company, we are not affiliated with Microsoft, Apple, or other third party companies. We are not directly affiliated with any major email service provider either. We provide all of our services, including email support services, to the general public.

Bask stands above the rest with more than a decade of experience helping people get the most out of their technology every day. Thousands of people across America trust Bask with solving almost any computer problem imaginable.
The most important things to know about Bask
No obligation
No downloading software from strange sites
Quick results–find out in minutes if your device is infected
U.S.-based technicians who explain things in simple terms
Straightforward advice on staying safe online
How it works
1

Fill out the form to schedule an appointment with a Bask technician.

2

The technician will call you at the scheduled time to help solve your problem.

3

Our technicians will determine the cause of your issue for FREE and present a fair price to resolve it.
Look at what our customers have to say
It's all about trust…
I've belonged to Bask ever since they came out and to iTOK for years before that. I have always found them helpful and they actually teach me how to do things so that I can do it without bugging them. It's all about trust as well as they are actually taking over your computer although you can sit and watch or can ask questions or guide them to what you actually mean…
Sannie Breaux
I can't rate them high enough...
I am consistently pleased with the courtesy and excellent assistance I receive from the marvelous technicians at Bask. They are the best I've ever found. Even small problems are treated with full attention and competence. I adore these men and women. I can't rate them high enough on a 5 star chart. In my head and heart I always give them a 10!!
Peter Saputo