8 Great Apps to Track Your Resolutions
Overwhelmed by your New Year's Resolutions? Don't give up! Try one of these 8 free apps that can help you stay on-track.
Back to Blog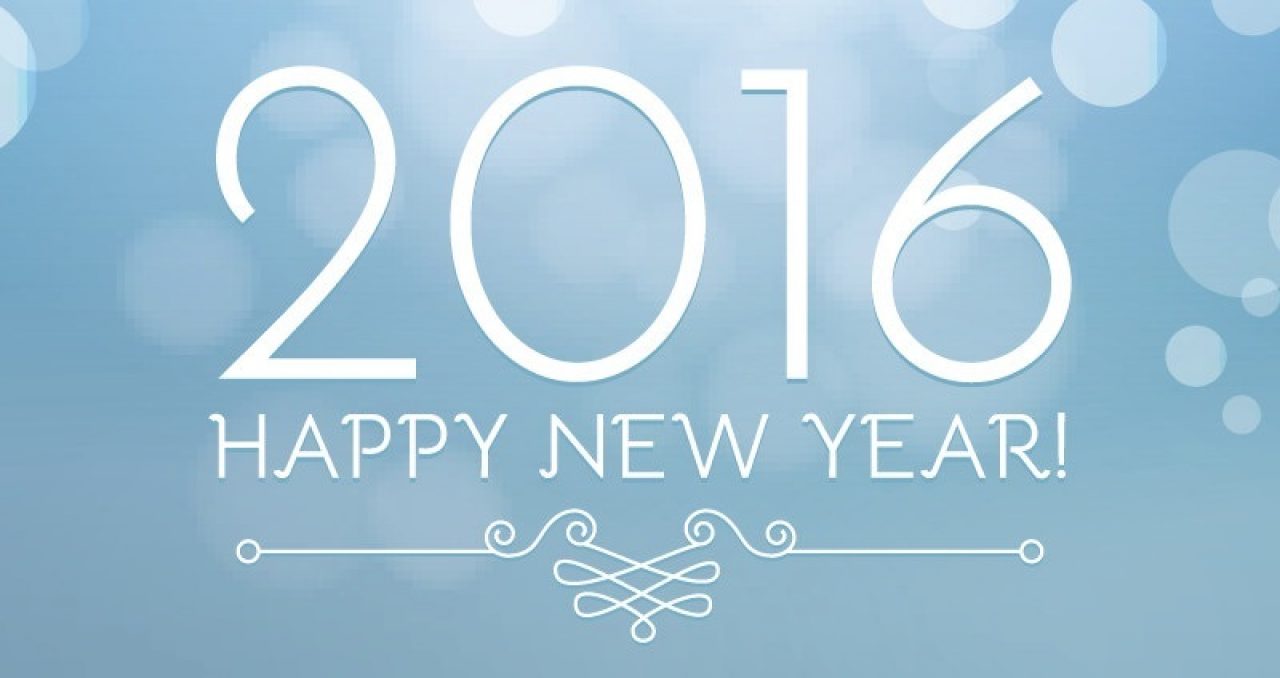 Written by Staff Writer • Posted on Jan 06, 2016
Most of us make New Year's resolutions; however, only 8% actually meet their goals. In fact, the majority of us give up after one week, according to statisticbrain.com.
Changing habits can be difficult, whether we're trying to lose weight, stop smoking, travel more, save money or just eat healthy. But, the more resources you have, the more likely you are to achieve your goals. One of our greatest resources today is technology, and few devices are more powerful than the smartphone.
People carry their smartphones with them wherever they go, which means help and support is never more than an arm's reach away. Specialized apps can keep you on track to make your goals a reality. Are you ready to blow that one-week statistic out of the water? Here are 8 free apps to help you keep your resolutions in 2016.
Best Apps for Getting in Shape
Since the #1 New Year's resolution is to lose weight, here are 3 fitness-focused apps that can help you get and stay in shape.
Fitness Tracker and Calorie Counter (by MyFitnessPal) are a great duo of health & fitness apps. Most calorie-counting apps are annoying to use--either it's a pain to look up items, or the items you need aren't there at all. But with over 3 million food items in their database, MyFitnessPal solves all that. You can track the calories, carbs, cholesterol and fat in anything you eat. You can also take advantage of more than 350 exercise regimens, including strength training and calorie-burning cardio. The best part? They are both available on iOS and Android for free.
Diet Assistant uses your current and target weights to design a customized meal plan for you. Complete with a daily menu, portion sizes and a shopping list, all the tools you need to manage your diet are here. You can even alter the menu to follow specific dietary needs, such as vegetarian or high protein diets. Diet Assistant is free to download on iOS and Android. Try the 7-day trial version to see if you're ready to upgrade!
Nike+ is an excellent tool for tracking your walks, jogs and runs. It's as simple as that, really, unless you want to spice it up with additional features: power songs, personalized coaching plans, and--thanks to the magic of social media--cheers from your friends during your workouts. Want to keep resolutions (and accountability) with friends? Nike+ lets you see your friends' recent workouts and compare your completed miles. You can even segment those miles into weeks, months, and years. This app is available on iOS and Android for free.
Best Apps for Getting Organized
Getting organized and staying productive are popular top resolutions. Here are 2 organization apps that can help you get things done!
Making to-do lists is a tried and true way to set and prioritize goals. Wunderlist offers interactive lists that you can share with friends and family. Created lists are saved in the cloud, so they can be accessed from anywhere and through any device. You can complete your lists on the go or from the comfort of home! Wunderlist is free for iOS and Android.
Sunrise is a calendar that combines a strong feature set with appealing design. You can sync and manage iCloud, Exchange and Google calendars, making it easy to manage both personal life and business. You can select open time slots to create events and then share them with your contacts. The app offers reminders, location tags, time zone support, background sync and more. Plus, it's free for both iOS and Android. Check out Sunrise here!
Best Apps for Managing Money
Giving your finances a tune-up? Setting goals for savings, traveling, or retirement? These 2 free programs will help you manage your money and give you peace of mind.
If you're looking to clean up your finances this year, Mint might be the app for you. The first step to saving money is taking a close look at what you already have. Add each of your accounts (checking, saving, retirement, etc.) to this money manager, and it will track your daily and monthly spending. You can assign categories to your transactions and create custom goals. Mint also offers budget tools and suggestions to help you better live within your means.
Level has gained the loyalty of its users due to its intuitive design and ease of use. Like with Mint, you connect all of your existing accounts, and then let the app do its magic. Level will automatically detect your bills and monthly income, then help you create a livable budget. It will tell you how much you can spend every day, week and month to stay on track. It even tracks your spending across various categories like rent, transportation, and food, so you can see where your money goes most.
Best "Everything" App
Overwhelmed with resolutions? No matter what your goals for 2016 are, this all-in-one app can help.
Coach.me can help you track various resolutions. Think of this app as a "life coach" for anything you want to work on. Set goals in various categories: be productive, eat healthy, get in shape, practice skills, etc. Each category then offers up a selection of specific challenges to help you meet your goal. You can set goals, track progress, and get support from the app's community of users and coaches. Coach.me is available for free on iOS and Android.
There are thousands of apps that can help you accomplish your goals, no matter what they might be. If you've resolved something specific (for example, "read more books"), start your search in the App Store and you might be surprised at what you find! (Goodreads, anyone? ;) Take advantage of these great tools that can help start 2016 on the right track!
Want to Learn More? Each week, Bask sends fun educational content to our thousands of members and email subscribers. Improve your technology know-how with tips, tricks, history, news and more by signing up for our newsletter today!