6 Best Apps for an Independent Lifestyle
From health to education and finances, new apps are created every day that can help you maintain an independent lifestyle. Here are 6 of the best!
Back to Blog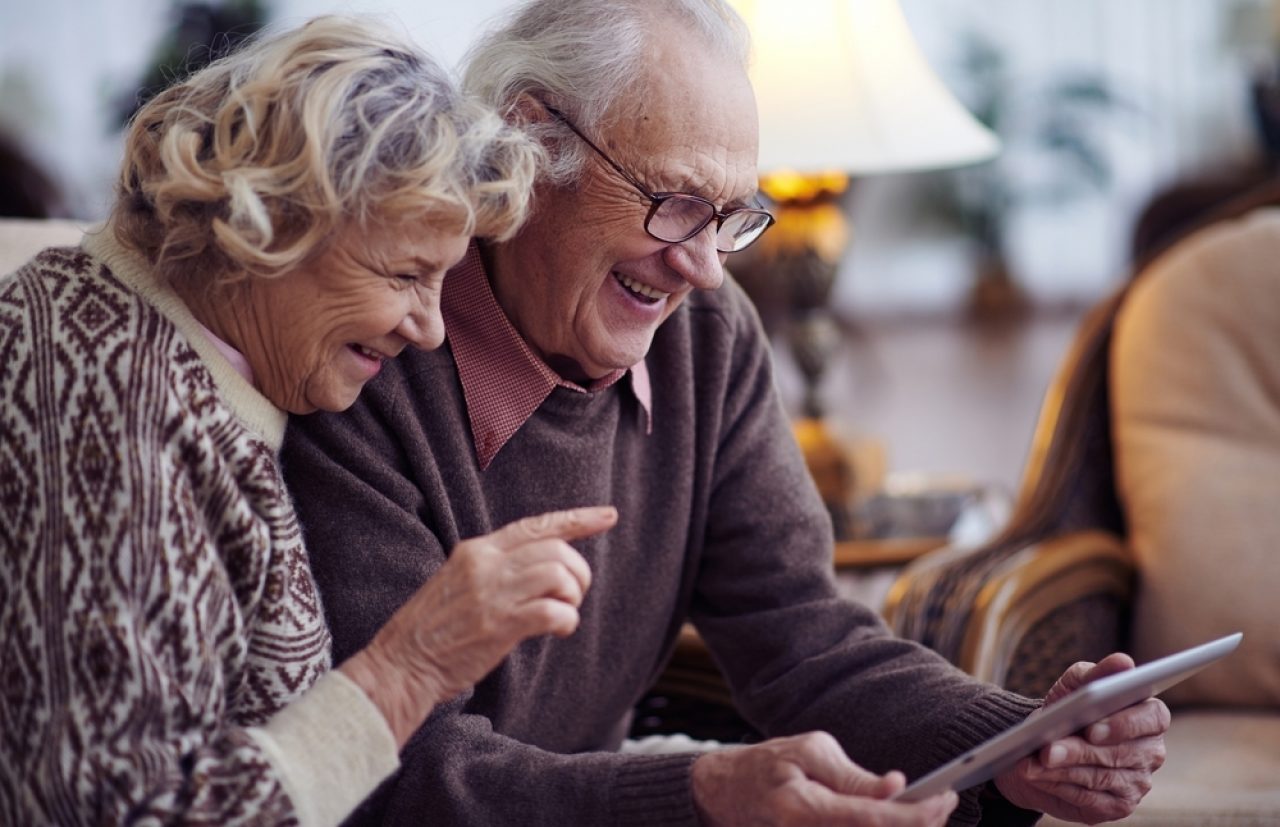 Written by Staff Writer • Posted on Apr 27, 2015
When people talk about the programs and resources that help them in their lives, it is not uncommon to hear someone say "There's an app for that." Smartphone and tablet apps have made it easier to perform many of life's most important tasks.
From your health to your education and your finances, new apps are created every day that can help you maintain an independent lifestyle. And with the inclusion of closed captioning, bigger screens, enlarged visuals, TTY modes, hearing aid compatibility, voice commands, shortcuts, and one-handed navigation, these apps are becoming easier and easier to use.
Of course, the most difficult part is knowing just which apps to choose. With millions of apps flooding the market, how do you pick the right ones? To help you get started, we've pulled together a list of 6 of our personal favorites. Each one is designed to help you keep control over a specific part of your life, allowing you to enjoy your independence for as long as possible. And each one is completely free!
(Available on Android, Windows, Amazon and iOS)
Mint is one of the top personal finance apps. By connecting the app to all of your bank accounts, credit cards, and other financial accounts, you can easily keep track of your spending and income. Having all your financial information in one place allows you to see just where your money is going, and it shines a spotlight on any necessary adjustments.
Mint will track and categorize all your spending, making it easy to evaluate your activity and help you create (and stick to!) budgets. It will also send you alerts for unusual account charges, helping to protect you against any fraudulent activity. And with bank-level encryption programs, you never have to worry about the security of your information.
(Available on Android and iOS)
WebMD is a classic choice to help keep you healthy. The app features a wide range of information on medical conditions and advice for healthy living. It can be of great help during minor emergencies. You can use its Symptom Checker to perform a preliminary diagnosis of your issues and, if necessary, seek professional help. There are also group discussions, where you can exchange information on the health topics that interest you with other seniors and experts.
(Available on Android and iOS)
The AARP app for seniors offers the latest news on how to save money, stay healthy, find volunteer opportunities and more. It combines the best content from the AARP website and magazines with features that help you explore cost-cutting options and lifestyle trends in a user-friendly format.
(Available on Android and iOS)
For seniors who are concerned about keeping their minds sharp, Lumosity is the app of choice. It features games designed by neuroscientists to enhance memory and cognitive speed. The games are played against the clock and change every time. The app provides personalized brain training programs that can focus on improving your attention, memory, speed or problem-solving capacities. Developers say that just one session a day can have a positive impact on mental skills. Through the app, you can track your progress and even compare your performance with other players.
(Available on Android and iOS)
Dragon Dictation is a voice-to-text transcription service that understands natural speech. All you have to do is push a button and talk, and Dragon Dictation types out your words with surprising accuracy. You can use the app to dictate text messages, emails, and calendar entries. You can even ask it to read your inbound notifications. And with a driver mode that automatically turns on when it senses your car is in motion, it can help keep you safe by prohibiting you from texting and driving.
(Available on Android and iOS)
MedCoach is an easy-to-use medication app that sends you dosage reminders and tracks your prescription schedule. It even has the ability to link to your pharmacy for quick and easy refills. And if you're curious about what you are taking -- or what other options might be available -- MedCoach also features an extensive library of medications so you can easily search for prescribed or over-the-counter medications.
Of course, this list only scratches the surface of all the different apps that are there to help with your care, safety, and well-being. As technology becomes a more integral part of everyday life for seniors, there is a treasure trove of apps waiting to be discovered. And don't forget, if you ever have a question about which app to download or how a certain app works, your Technology Advisor is always standing by to help you out!
Want help finding and downloading these apps? Wondering how Bask can help you enjoy technology comfortably and confidently? Call us today for a free question & answer session, or schedule one here: Speak with a Bask Technology Advisor