Cyber Monday Warning: Fake Order Confirmations
Cyber Monday Warning! Fake order confirmations are one of the biggest online scams of the year.
Back to Blog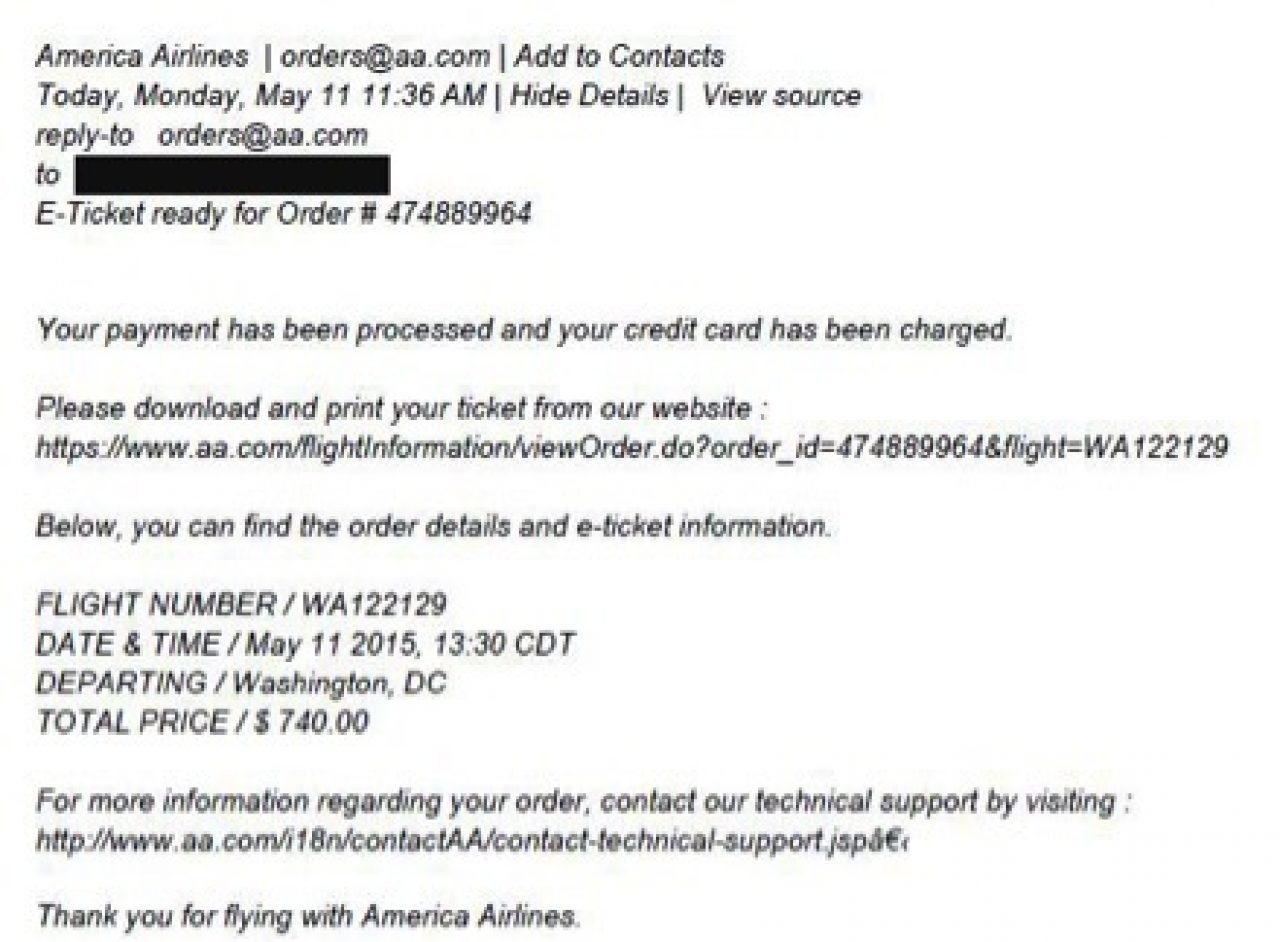 Written by Staff Writer • Posted on Nov 30, 2015
It's Cyber Monday! That means a lot of people will be shopping online to get great deals on their holiday gifts. While we regularly talk about how to protect your identity while online, there is one scam that is currently on the rise. This includes fake order confirmations that appear to come from businesses you trust. Known as a phishing email, this scam is one of the biggest online frauds of the year.
A phishing email is an email that is sent in order to gather sensitive information from the user or to infect your computer with some type of malware that will then gather information. Criminals send you what appears to be a standard order confirmation email from legitimate company. They are constructed to look like something you would normally receive. The only problem is, they are for an order that you never placed.
Fake confirmation emails will ask you to click a link in order to confirm some sort of information, to resolve a "problem" with your order, or to track your order. Once you click on the link, it directs you to their nefarious website that automatically starts to download malware onto your computer. That malware will begin spread through your computer, collecting personal, financial, and password information as it goes.
Many retailers have already been compromised, such as Wal-Mart, Amazon, Home Depot, Target and even American Airlines. Some have posted warnings and examples of the fake emails on their websites (find Wal-Mart's here, Amazon's here, and American Airlines here). So how do you know which emails are real and which ones are fake?
If you don't remember ordering anything from that site, then the chances are really high that the email is fake.
If you have ordered from that site in the past, check the timing of the confirmation email. Real confirmation emails should come within minutes of your online order.
If you're still not sure, check the "from" address. A confirmation email should come directly from the retailer.
Check spelling and grammar in the subject heading and the body of the email. If you've accidently opened one of the emails and are unsure about its validity, look out for badly worded sentences and typos. Emails coming from a reputable source will be edited and re-edited so that there are no mistakes.
If you're still not sure, the best bet is to never open any of the confirmation emails. You can get any information you need (including updated order status, package tracking, notifications of problems, and invoices) directly from the retailer. Just log in to your account on their website or call customer service.
The holidays are a wonderful time of the year. In the middle of your cookie baking, caroling, and gift giving, make sure that you are extra vigilant about protecting your personal information. And, as always, if you have a question about anything (including a confirmation email), give your Bask Technology Advisor a call. He will be happy to help you find the right answer so that you can stay safe.
Want to Learn More? Each week, Bask sends fun educational content to our thousands of members and email subscribers. Improve your technology know-how with tips, tricks, history, news and more by signing up for our newsletter today!