Friday Linkapalooza - January 31, 2014
Time for another round of exciting and interesting articles from cyberspace. Enjoy a few great reads, and have a great weekend! Consumer Technology Robert Weiss of the Huffington Post explores the relationship between technology and generational gaps. Companies are experimenting with how 3D printing could change the way we eat. This awesome 1930s cartoon predicts […]
Back to Blog

Written by Staff Writer • Posted on Jan 31, 2014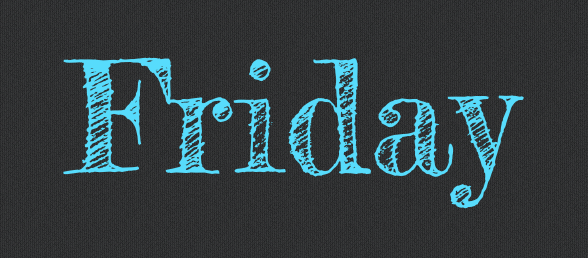 Time for another round of exciting and interesting articles from cyberspace. Enjoy a few great reads, and have a great weekend!
Consumer Technology
Robert Weiss of the Huffington Post explores the relationship between technology and generational gaps.
Companies are experimenting with how 3D printing could change the way we eat.
This awesome 1930s cartoon predicts the future of long-distance learning (They are right on track, I think).
Human Interest
Seattle Seahawks fullback Derrick Coleman, the first deaf offensive player in the NFL, surprised two of his biggest fans—9-year-old twin girls with hearing impairments—with tickets to see him play in the Superbowl this coming Sunday night. Check out the story here.
84-year-old Bill Standley, who recently passed away after a battle with lung cancer had very specific wishes for his burial.
One of the things in this photograph is not like the others...
Health and Medicine
Geneticists in China have successfully bred monkeys with specific genetic mutations. This could have a huge impact in the future of disease research.
One of our content writers has been using a Fitbit Flex, and we've been following her experience. Shelley Palmer at the Huffington Post is also comparing personal activity trackers; here are her thoughts on the Flex and the Jawbone Up24.
Current Events
Researchers in the Mechanical Engineering department at McGill University are working on creating glass that bends rather than breaks.
It's been crazy cold in many parts of the U.S. Here are some beautiful photographs that capture the essence—and the chill—of the Polar Vortex.
Yesterday we posted about Ellison Onizuka, one of the astronauts killed in the Challenger disaster of 1986. A new kind of space shuttle, the Dream Chaser, is presently in development, aiming for a 2016 launch.
Art and Culture
Artist Terry Border uses old paperback books to create whimsical sculptures inspired by their subject matter.
Cursive handwriting is only taught in a handful of American schools. This wonderful infographic argues why we need cursive—not to mention, penmanship—taught in America today.
Photographer Peter Read Miller has been astonishing the country with his outstanding sports photography for nearly 30 years. Here are just a few highlights of from his impressive career.
One Last Thing
Some say that cats dislike water. That seems to be true for only some of the cats in this fun video. Enjoy!