Happy Birthday, George Eastman
George Eastman, inventor of the Kodak camera, learned how to overcome adversity and embrace work and invention to become one of the world's great entrepreneurs.
Back to Blog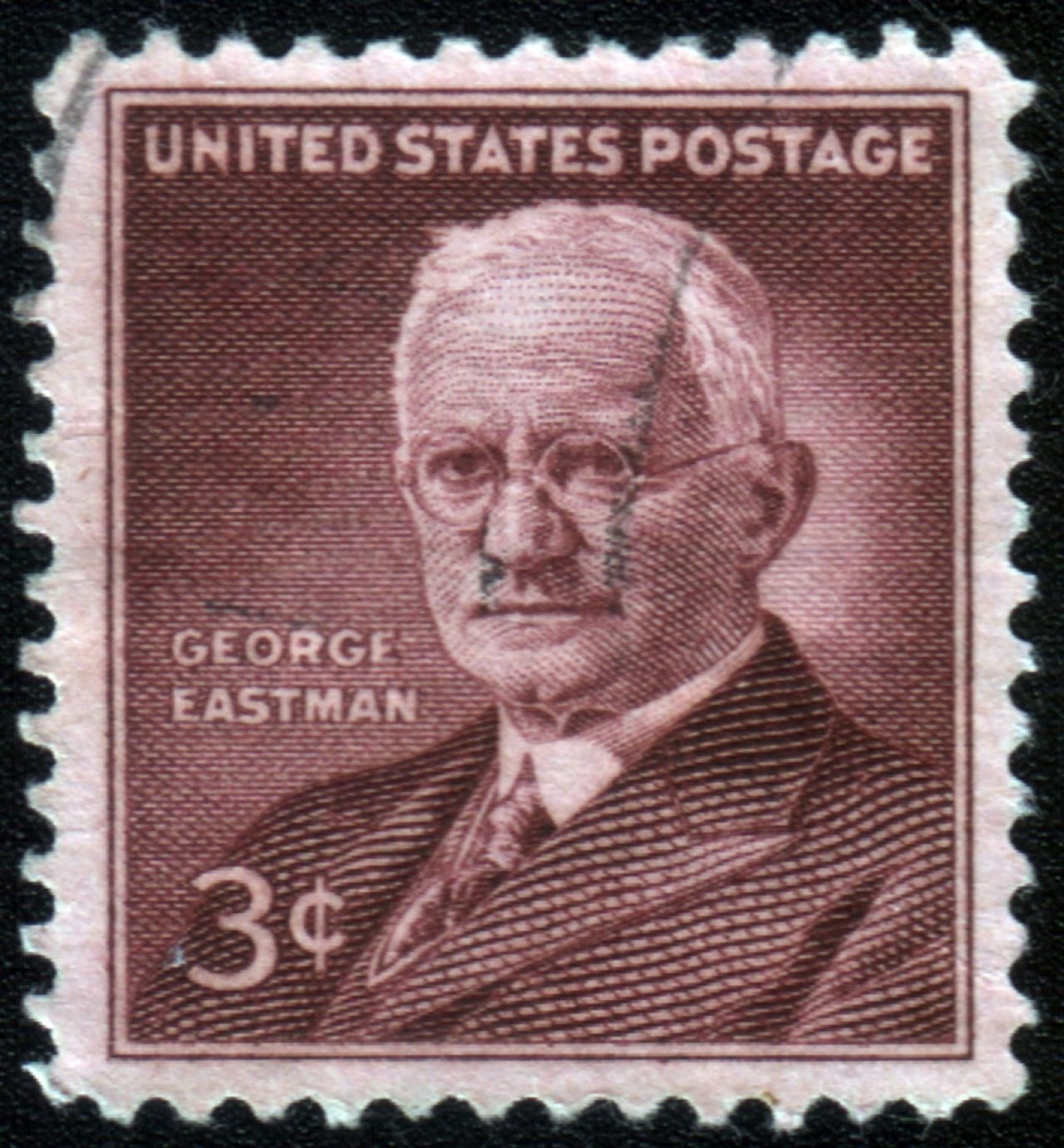 Written by Staff Writer • Posted on Jul 24, 2014
When George Eastman was a teenager, he didn't have much to recommend him. He was an ordinary student, and his family struggled financially. However, George would learn not only how to overcome adversity, but to embrace work and invention to become one of the world's great entrepreneurs.

George Eastman was born July 12, 1854 in Waterville, New York. His father, George Washington Eastman, was a dedicated educator and moved his young familylittle George was only 5to Rochester to establish and run a college. Tragically, Eastman died and his college floundered, plunging Maria Eastman and her three children into financial ruin.
George left school at age 14 to help his family, earning $3 a week as a messenger boy. At the age of 15 he took another messenger job at an insurance firm. Learning and reading about insurance at every moment, he boldly took on other responsibilities including writing policies, and bumped his pay up to a weekly $5. Evenings he studied accounting and, after five years in insurance, got a job as a junior clerk in a bank, which tripled his weekly take-home salary.
In his twenties, George planned a trip to Santo Domingo. He purchased a camera and tripod to take with him. The camera was quite large, and required quite a bit of equipment chemicals, glass plates, a tent, and a large tripod. He ended up skipping the vacation, but the instance began a lifelong fascination with photography. George determined to simplify photography, as the current process was such an involved and demanding undertaking. As he described it, he intended to make the camera as convenient as the pencil.
George experimented with emulsion on paper rather than heavy glass plates, and changed amateur photography forever. Further experimentation led to his introducing film in a roll form. He introduced the Kodak camera in 1888, the name completely devised by George himself, who was a self-declared fan of the letter K. George Eastman had suddenly made it possible for every ordinary person to be a photographer.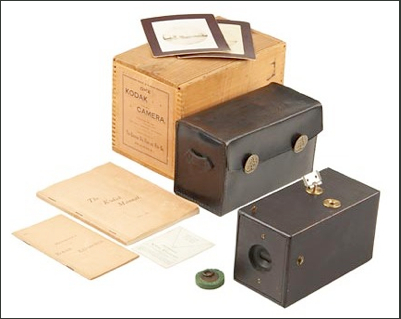 As his product grew in popularity and it was incredibly popular immediately George did not forget the monetary difficulties of his childhood. He was a great philanthropist, and treated his employees incredibly well, providing them with bonuses, retirement funds, and life insurance.
George Eastman was a quiet man who shunned the media. He recognized the importance of education and shared his wealth with a number of colleges, including the Tuskegee Institute.
Today, snapping digital shots with my iPhone, it's easy to forget how much anyone who has so casually taken a camera from a pocket or a bag owes to George Eastman.