Protecting Your Parents Online
Seniors often find themselves in trouble from online threats, scams, and hackers. Fortunately, most of these problems can be avoided by following a few simple safety guidelines.
Back to Blog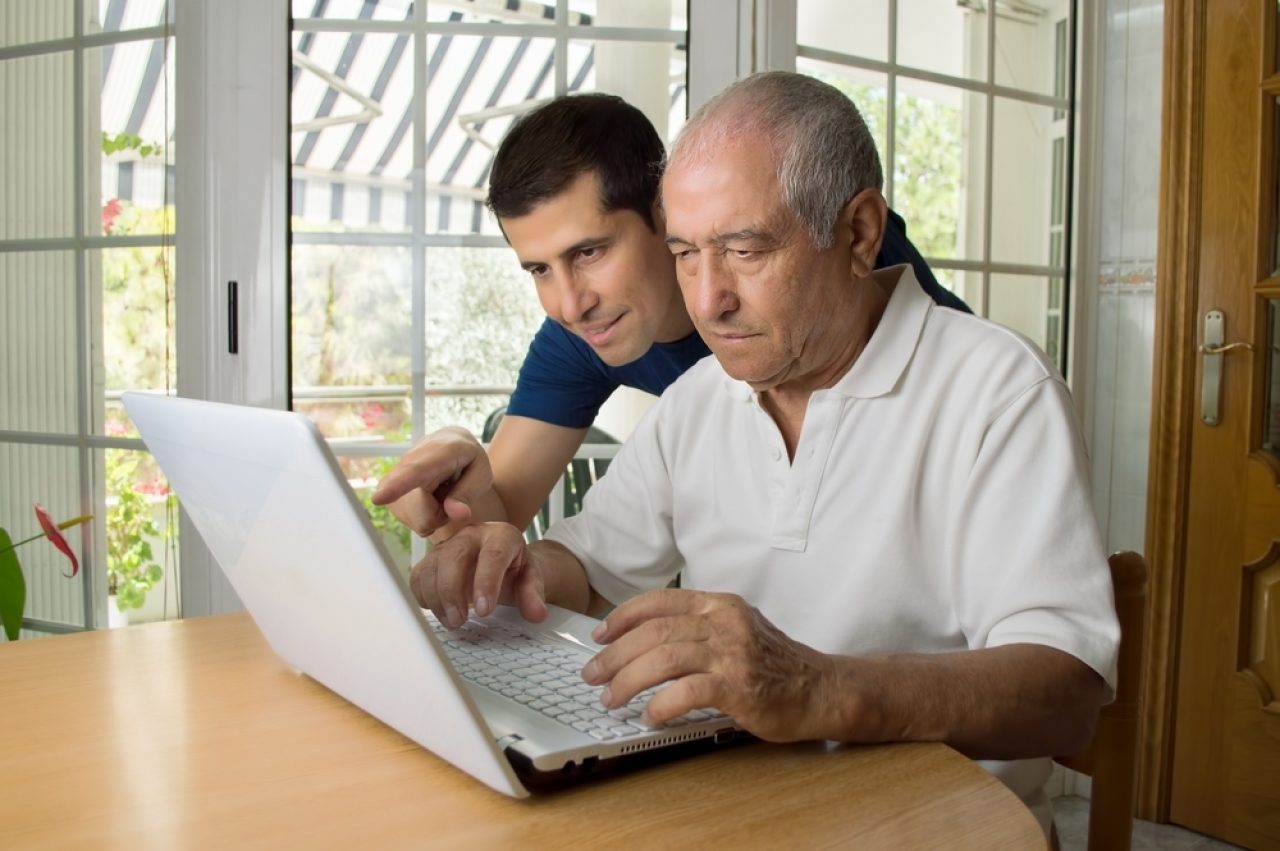 Written by Staff Writer • Posted on May 19, 2015
The Internet is full of wonderful things. From finding answers to your questions, to hosting your email, to connecting you to social media, the Internet has changed the way we live our lives.
Unfortunately, underneath all that goodness lurks potential danger. While most Internet users have good intentions, there are others that like to prey on the inexperience of new users. One of the most targeted groups is the elderly.
Seniors often find themselves in trouble from online threats, scams, and hackers. Fortunately, most of these problems can be avoided by following a few simple safety guidelines. If you have a parent or grandparent who is online, share these tips to keeping them safe on the Internet.
Things to remember when enjoying email, websites and social media:
Ads and links are a common part of your Internet experience. The number one thing to remember is, if it sounds too good to be true it probably is - so don't click it! Encourage your parents to avoid free gifts, prizes and vacations. Ads like "Click here to receive a $100 gift card" or "Click this link for discounted prescriptions" often lead you straight to a malicious website.
Banks, government agencies, and other companies will never request your personal information over an email message. If your grandparents receive an email telling them to click a link in order to enter their social security number, bank account information, or other sensitive information, they should not click it. It is merely a ploy to steal their information and should be avoided at all costs. remind them that this is especially true if the message is threatening (i.e. their account will be closed if they don't confirm their routing number). It is simply a scare tactic used to trick them into giving up their information.
Have your parents received an email from a friend or family member that is unusual? Maybe it is full of misspellings, non-typical text and fonts, or is merely a link with no message. This is a sign that the loved one has been hacked and someone has sent your parents a malicious message. It is best to delete the message immediately without clicking on anything. Let your parents know that it is also kind to call the sender and let him know what happened.
Important steps to keeping your device secure:
Make sure your grandparents have security software (such as an anti-virus program) installed. Make sure that it is regularly updated and that it performs regular checks on their system.
Remind your parents how important it is to keep all their software up to date. This includes everything from their operating system to their web browser. Updates fix problems with software. Without updates criminals can exploit the problem with the software. If they are unsure which updates are the most important, here is a list of 4 computer updates you should always make.
Make sure your grandparents' firewall is on and that their wireless home network is secured with a password.
Help your parents protect all of their devices and accounts with a strong password. A strong password is their first line of defense against cyber criminals. To teach them how to make a hack-proof password, here are some of our favorite tips.
There is so much for seniors to enjoy on the Internet. By reminding your favorite elderly technology user about basic safety rules and guidelines, you can keep your loved ones safe every time they sign in online.
Each week, Bask sends fun, educational content to our thousands of members and email subscribers. Improve your technology know-how with tips, tricks, history, news and more by
signing up for our newsletter today!