Reading in the iBooks App
If you use an Apple device, you have access to their e-reader app: iBooks. Learn more about this program sometimes called "iTunes for books."
Back to Blog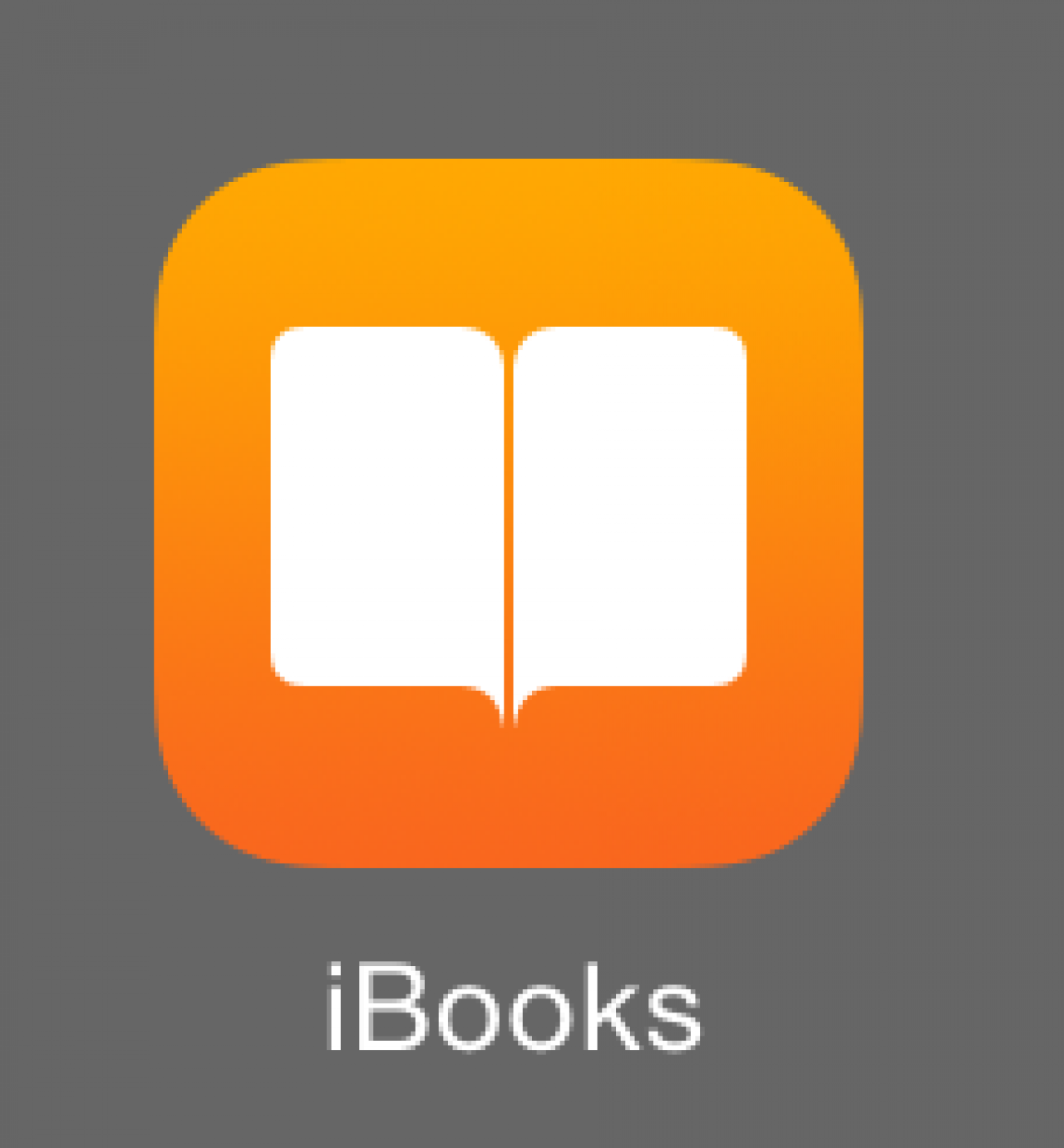 Written by Staff Writer • Posted on Jul 02, 2014
About this time last month, I introduced you to Amazon's Kindle App for iOS phones and tablets. Today we're going to take a look at Apple's own digital reading app, iBooks. There are some great features that make iBooks a solid and pleasant reading program, and my favorite among the apps I'm going to show you in this series. I'll explain why I like it as we go along.
iBooks is a proprietary program, designed only to work on Apple devices. Just as Kindle has an online bookstore available through amazon.com, iBooks has a proprietary bookstore built into the Apple iTunes Store. While it's true that Kindle has arguably the biggest selection of ebooks available for sale (one of the great things about Amazon is that its platform allows for easy self-publication of independent authors), iBook's collection is impressive, and it's continually growing.
If you use an Apple product--iPhone, iPad, iPod, or a Mac computer--you have access to their free and outstanding music program, iTunes. (PC users can also download iTunes.) Purchasing titles for iBooks uses the same free Apple ID you use for iTunes. You can search by author, title, genre, or subject to find books. Prices are reasonable, ranging from free classics (public domain titles are available on both iBooks and Kindle via gutenberg.org) to standard bookstore rates ($0.99 and up).
One of the things I enjoy about iBooks is the interface. The folks at Apple are outstanding designers, and there is a nice sense of, well, bookiness built into iBooks. One of my favorite features is a pretty simple thing that just adds to the overall experience: swiping your finger to turn a page, the current page curls just as it might in a real book.
You can choose from a selection of fonts, adjusting the size to what's comfortable for your eyes. And while it's true that you can use a Kindle e-reader outside in the sun, you can easily read the iPad's illuminated screen in a dim plane cabin or, as I like to, curled up in bed with the lamp off.
As is typical with ebook apps, you can place bookmarks and make notations. If you wish to highlight text, you can simply press and hold your finger at the start of the sentence you want to mark and drag it as far as you would like to highlight. The marker (which comes in several colors) will follow your finger as you move it, just as an actual pen might in a real book.
Much like the Kindle app, you can access your library by tapping the word "Library" in the upper left-hand corner. Beside the Library button is the Content button (it looks like a tiny list) which takes you to all of your bookmarks and notations, as well as the book's published table of contents. Below is a screenshot of my library. Selecting a book that you've purchased is as simple as tapping on the cover. The book will launch and, if you've already read part of it, the app remembers where you left off.
One feature that most e-readers offer that I love is downloading book samples. You can pretty much test-drive the opening chapters of a book, downloading them to your device to read, and decide whether or not you want to purchase the whole book. I enjoy having both iBooks and Kindle on my iPad. Being an avid reader, I will look for a title on both stores and compare prices. Both apps have books and publishers that are exclusive, so I think it's a good idea to have and use both on a regular basis. Both stores have sales and specials, and gift cards are available.
In our next post in this series, we'll take a look at a relatively new practice: renting ebooks.
Want to Learn More?
Each week, Bask sends fun educational content to our thousands of members and email subscribers. Improve your technology know-how with tips, tricks, history, news and more by signing up for our newsletter today!