Stay Connected with Your Family
Feeling disconnected from your tech-savvy grandkids? These easy-to-use apps make it simple to stay connected with your family.
Back to Blog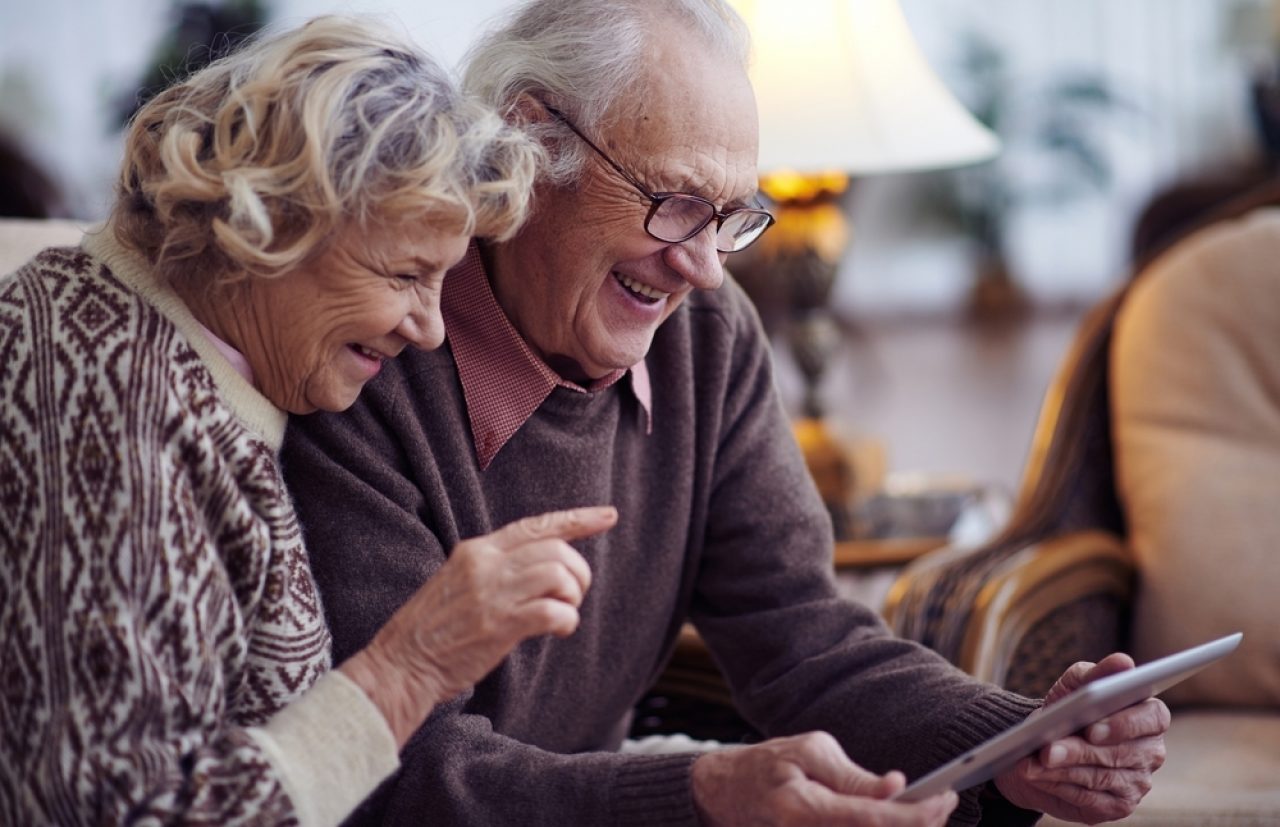 Written by Staff Writer • Posted on May 25, 2015
It's not uncommon to see a family sitting together while each member is lost in their own technological devices. While technology is often blamed for isolating people or for creating a false sense of sociality, it actually has the potential to bring people closer together than ever before -- if you use it deliberately.
In the recent past, there were only two ways to communicate with people at a distance. The first was handwritten letters. The second was the telephone. While both provided wonderful connection, each medium has specific drawbacks -- including speed and cost. Today, however, there are many different options, most of which are both instant and cheap (or free). With all these different choices, families and loved ones can stay in touch even better, with stronger relationships than ever before. Here are some of the most popular services today's families use to stay connected.
Social media -- Facebook, Twitter and Instagram are some of the most popular social media platforms today. Each provides a great way to stay in touch with friends and family while you're away. When you follow your loved ones' accounts, you can see their status updates, pictures and videos that let you know what they have been up to. And with features like comments and instant messaging, you can have fun conversations about the things going on in their daily lives. The best part is that all of these platforms can be accessed through the web or through smartphone apps.
Skype is one of the best free ways to keep in touch with your loved ones. It lets you have face-to-face conversations with loved ones no matter where in the world they are. You can have a one-on-one video call or a group video call with up to 25 people. Skype offers voice calls to other Skype accounts, as well as mobiles and landlines. You can chat via instant messaging, text messaging, or video messages. All you need is a computer or device with a video camera, a microphone, and speakers. You can access Skype through the Internet or through its app.
FaceTime is evolving beyond the traditional phone call. When you choose the FaceTime app on your iOS device, it changes your audio call to a video call. While FaceTime can be accessed from your smartphone, tablet and computer, it is currently limited to Apple users (iPhone, iPad & Mac).
Viber -- For those who travel a lot or who have loved ones in different countries, Viber is a free app that keeps you connected no matter where you are in the world. Viber lets you make free calls and send free text messages to any other Viber user, anywhere in the world. It even supports picture messages, videos and voicemail. Viber is available for Windows, Mac, Android, BlackBerry, iPhone, Nokia, and Windows smartphones, making it one of the most universal options out there.
Google+ functions similarly to Facebook, in that you create a profile to share pictures, videos and other content. Google+ has several options for making contact with other users, including private status updates, Google Talk, and Hangouts. In Hangouts, you can host up to 9 people in a virtual room, where you can chat (via both text and video), share YouTube videos, create art, play games, or collaborate on a Google Doc project. It's a versatile tool that gives you lots of options to have fun together.
ooVoo is an app that lets you send free video and voice calls to other users. You can video chat with up to 12 people at a time (with the ability to view up to 4 people at once on your screen). It also lets you send texts to your contacts. The biggest difference between ooVoo and other video call services is that it specializes in high-quality video. You can record your call and view it again later. With 1,000 total minutes available for storage and streaming, you can share your recorded chats with anyone. ooVoo is available on iOS, Android and PC.
Thanks to these services, keeping in touch with loved ones has never been easier. Pick one for your family and take advantage of all it has to offer!
Want to Learn More? Each week, Bask sends fun educational content to our thousands of members and email subscribers. Improve your technology know-how with tips, tricks, history, news and more by signing up for our newsletter today!