Throwback Thursday: Seven Years with the iPhone
Given how influential and popular they are, it's hard to believe iPhones have only been around 7 years. Learn more about iPhone history here!
Back to Blog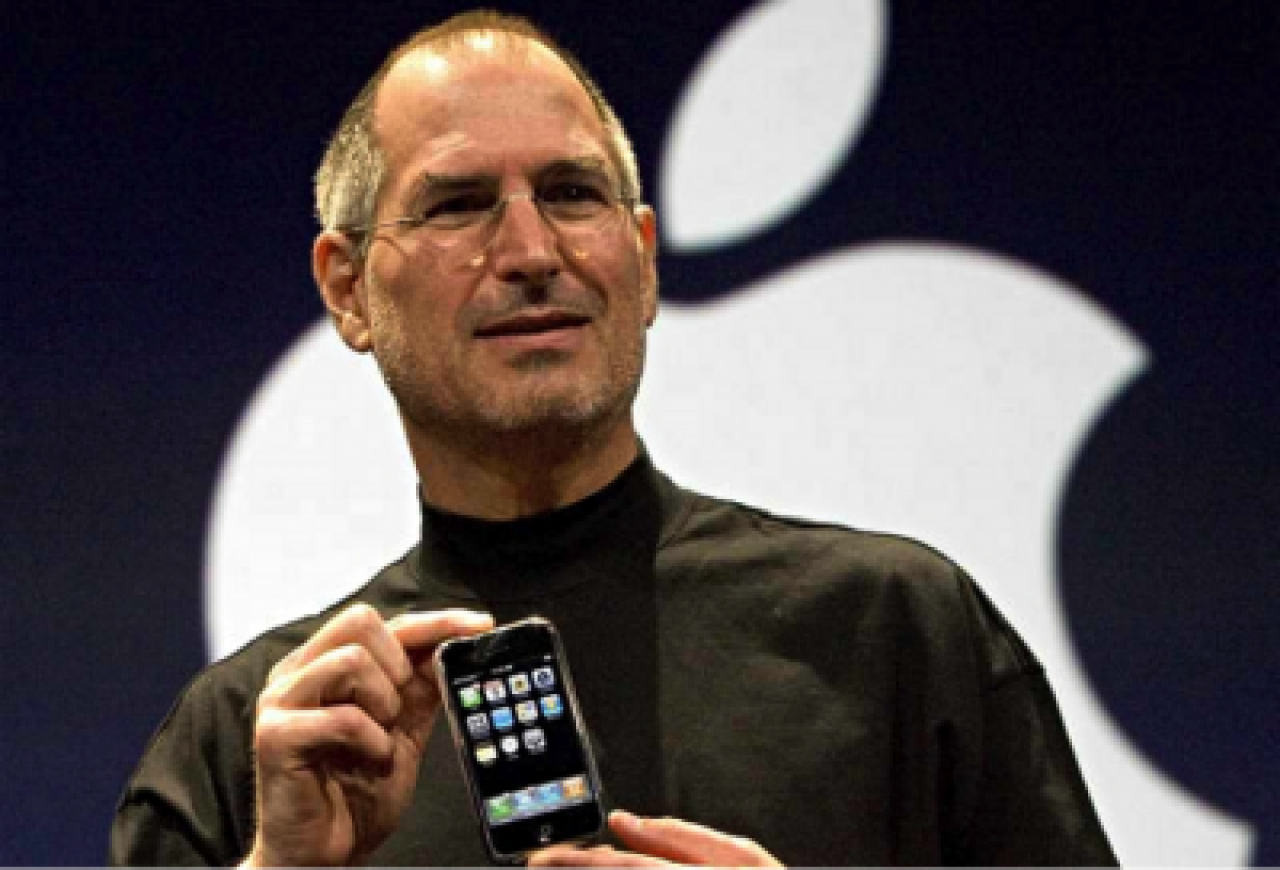 Written by Staff Writer • Posted on Jan 16, 2014
On January 9, 2007, Steve Jobs made history at the Macworld trade show in San Francisco by unveiling the first generation iPhone. Today, we're going to look at the progression of iPhone history over the past seven years.
June 29, 2007: The first iPhone hits the market, though only in the U.S. Its camera had 2 megapixels, and its online capability supported wireless and Edge cellular usage. It only ran certain software, but it still managed to make quite the splash.
The iPhone was sold in two configurations: a 4 GB model and an 8 GB model, which meant that the phone's built-in music player could hold several thousand songs. The first generation iPhone had an exclusivity contract with U.S. phone carrier AT&T for five years -- an eternity in technology years.
July 11, 2008: The iPhone 3G went on sale in 22 countries. The camera was bumped up to 3 megapixels. The iPhone 3G came with GPS technology and, more importantly, 3G cellular network support. The maximum storage capacity was increased to 32 GB. With the 3G, Apple introduced the App Store, which forever changed the way we use smartphones. It offered apps for just about everything and proved that the iPhone really is a computer in your pocket. The App Store cranked out over 10 million downloads in its first weekend.
June 19, 2009: The iPhone 3GS is launched. It included both specification and feature enhancements over its wildly successful predecessor. In addition to CPU, GPU and capacity improvements, the 3GS included a higher resolution, video-capable camera, an integrated Magnetometer and Voice Control. The 3GS was available in both black and white in two capacities: 16 GB and 32 GB.
July 26, 2010: The iPhone 4 launched in 16 countries. It used the same Apple-designed A4 processor found in the iPad. External improvements included a slimmer, redesigned case, a 5 megapixel camera with LED flash, a VGA-quality front-facing camera, and a stunning new 960x640 LED-backlit display. Apple claimed that the new display (branded "the Retina display") was so high resolution that, at standard reading distances, the human eye would be unable to distinguish individual pixels. The iPhone 4 was sold in two models: a black 16 GB model and white or black 32 GB models.
October 4, 2011: The iPhone 4S is launched. It represented a significant under-the-hood hardware upgrade from the original iPhone 4. Other improvements included an 8 megapixel camera, Bluetooth 4.0, and a new voice-activated assistant called "Siri." The 4S was available in 16, 32 and 64 GB models in white or black, and for the first time, it was available through three carriers: AT&T, Verizon and Sprint.
September 21, 2012: The iPhone 5 was launched, adding everything customers clamored for after the 4S: 4G LTE, a longer and larger screen, free turn-by-turn navigation, and a faster A6 processor. Its total redesign was sharp, slim and feather-light. It touted extended battery life and an extra microphone.
2014's generation included two models. First was the iPhone 5S, with a fingerprint identity sensor built into its home button -- you can unlock your phone with just the touch of your finger! Apple also did something unprecedented by releasing a second, lower-priced iPhone: the 5C. The iPhone 5C has a polycarbonate (plastic) shell rather than the shiny metal of the 5S, runs off a slightly less speedy processor, and does not sport the fingerprint sensor.
Each successive generation of the iPhone has added new features. Apple has consistently upgraded its software and operating system alongside its hardware, and none of its competitors have topped the popularity or scope of the App Store. It's amazing to think that the iPhone, as hugely influential and popular as it is, has only been around for seven years. Have you ever had one of these iPhone models over the years? What do you love -- or loathe -- about it, and what do you think will come next?
Each week, Bask sends fun educational content to our thousands of members and email subscribers. Improve your technology know-how with tips, tricks, history, news and more by signing up for our newsletter today!