5 Free Apps that Help Families Stay Connected
Looking for fun, free ways to keep in touch with your loved ones? These 5 free apps helps families stay connected for no charge. (And no, it's not Skype!)
Back to Blog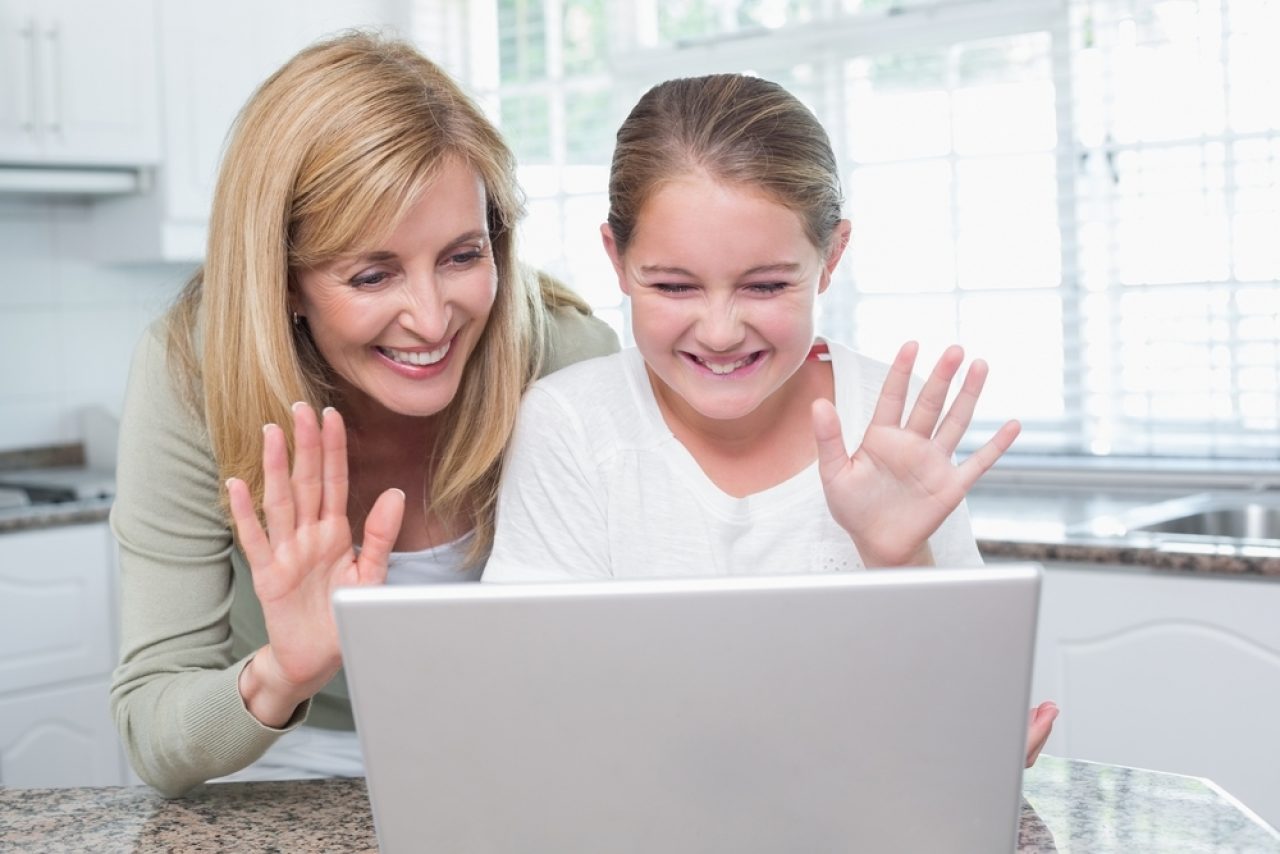 Written by Staff Writer • Posted on Nov 02, 2015
Families today are more connected than ever. Since most people carry around a mobile device everywhere they go, it's remarkably easy to stay in touch with loved ones around the globe. While many people are familiar with Skype, Facebook, Twitter and Instagram, there are hundreds of social media and communication apps that help families stay connected. But which ones should you use? To point you in the right direction, here are 5 of our favorites. And, best of all, every single one is free!
HootSuite - (iOS & Android)
It can be challenging to keep up with all the different social media sites. If you don't like switching between apps, then social media dashboard Hootsuite is the app for you. Hootsuite lets you link all your social networks together.
Once your accounts are added, it builds a screen that can display up to five of your primary social streams at once. Hootsuite keeps you organized and informed, and it even lets you send messages to multiple networks at the same time. You can schedule endless tweets, Facebook posts, Google+ posts, and LinkedIn posts with just a few clicks. It makes it a lot easier to keep up with most of your social media by keeping them in just one place.
Voxer Walkie-Talkie - (iOS & Android)
Not only does this app have the expected push-to-talk walkie-talkie features, it lets you send images and texts to other users. Easy to use, Voxer Walkie-Talkie can integrate with your other social media (such as Facebook), so you can easily find your family and friends. It also syncs across your devices, so you won't lose any information when you switch between your smartphone and tablet. Voxer only uses a small amount of data, so it's perfect for those with data limits. It allows you to send lots of voice messages, photos, and texts without draining your data.
ooVoo - (iOS, Android & PC)
ooVoo is an app that lets you send free video calls, voice calls and text messages. With ooVoo, you can video chat with 12 people at a time, with up to 4 people displayed simultaneously on your screen. The biggest difference between ooVoo and other video call services is that it specializes in high-quality video. It also allows you to record your calls (up to 1,000 minutes), so you can go back and view it later. You can even share your recorded chats with your other contacts!
Tango - (iOS & Android)
Tango is a unique app that allows you to make free voice calls, video calls, and text messages. Not only can you stay connected through high-quality calls, but you can make things fun by adding stickers and animations over the top of the video. Tango lets you create your own profile where you can share status updates, photos and videos. It will import your Facebook friends and phone contacts, so you'll have everyone listed in the same place.
Rounds - (iOS & Android)
Rounds is a fairly new (and really interesting!) addition to the video-calling apps market. Completely free when used over Wi-Fi, Round will connect to your phone, Facebook and WhatsApp contact lists, making it easy to find your friends and family. Round is focused on making video chats fun. You can watch YouTube videos together, sing karaoke and more! With group chats of up to 12 people, you and your loved ones can enjoy doing all sorts of activities together.
There are many different free apps to keep you connected with family and friends in interesting ways. Try one of these 5 today to keep in touch and grow your relationships!