Friday Linkapalooza - January 17, 2014
Here are some fascinating tidbits and articles we've come across this week. Let us know in the comments which of them really caught your interest. Consumer Technology Are fewer teenagers using Facebook? A 2014 iStrategyLabs report seems to say so. Are you an avid reader? Did you receive a Kindle, iPad, or Nook for the […]
Back to Blog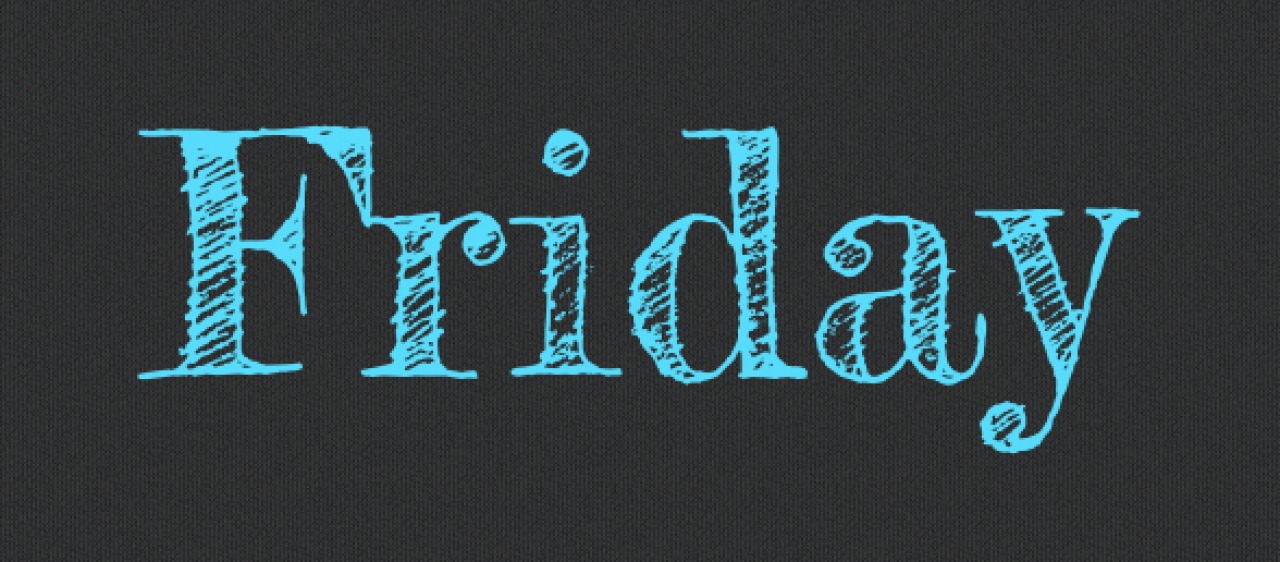 Written by Staff Writer • Posted on Jan 17, 2014
Here are some fascinating tidbits and articles we've come across this week. Let us know in the comments which of them really caught your interest.
Consumer Technology
Are fewer teenagers using Facebook? A 2014 iStrategyLabs report seems to say so.
Are you an avid reader? Did you receive a Kindle, iPad, or Nook for the holidays? Or do you prefer to read a tactile book you can hold and feel? It looks like eBook popularity is definitely on the rise, but the printed page isn't going anywhere just yet.
A spare USB drive could help you keep tabs on your dog; here's how.
Health and Medicine
Our Wednesday post introduced you to the Consumer Electronics Show, where wearable technology relating to health and fitness was a huge trend this year. Now that the CES has ended, the Huffington Post wonders if we "really want to tech our way to self-health?"
Thursday, Tech giant Google unveiled something pretty huge: a contact lens that will help diabetics monitor their blood sugar. This is big news, and several of the major tech blogs we follow all posted reports on it within minutes of each other. Here's just one of those articles.
Interestingly, an opinion piece posted this morning, written by a diabetic who questions Google's approach to the project. If you're interested, you can check out this diabetic's response here.
Art and Culture
This week was a big week in Hollywood. Thanks to social media outlets like Twitter, the latest in entertainment news literally buzzes across the Internet. Sunday night was the 71st Annual Golden Globe Awards, presented by the Hollywood Foreign Press (journalists who cover American film and television for a variety of international agencies). Check out a list of the winners here.
Often the Golden Globes serve as indicators for who will be nominated for Oscar and Emmy awards in film and television respectively. And almost like clockwork, the Oscar nominations were announced this past Thursday. The Oscar telecast, hosted by Ellen DeGeneres, airs March 2nd. You can see the nominees—and even choose your picks for the winners—here.
The Arena Football League is planning to use built-in helmet cameras this season, beginning in March.
Current Events
Last week we mentioned that a lot of the U.S. has been suffering through a record-breaking cold snap this winter. Australia, meanwhile, is below the equator and is summering while the North America is wintering. While our Utah offices have been windblown and chilled, our Bask associates Down Under have been fanning themselves though 117-degree heat.
As an Anglophile and a Royal watcher, I'm fascinated by the British monarchy. One of their usual practices is to annually publish the gifts they've received over the past year.
One Last Thing…
If you love your cat and you're a fan of Conan the Barbarian, you might get a kick out this specially made cat armor. (If you think dressing animals for combat is a new trend, it's been going on for a bit. Check out this custom built guinea pig armor that sold on eBay last summer for $24,300. Yeah...)
Happy weekend, all!