Friday Linkapalooza - August 6, 2014
Continuing with our series on reading apps for iOS devices, we're going to take a closer look at one of the newest players on the field: Oyster. There are some similarities between Oyster, Kindle and iBooks, all available for download on your iPhone or iPad, and I'll go over some of those details in a minute. […]
Back to Blog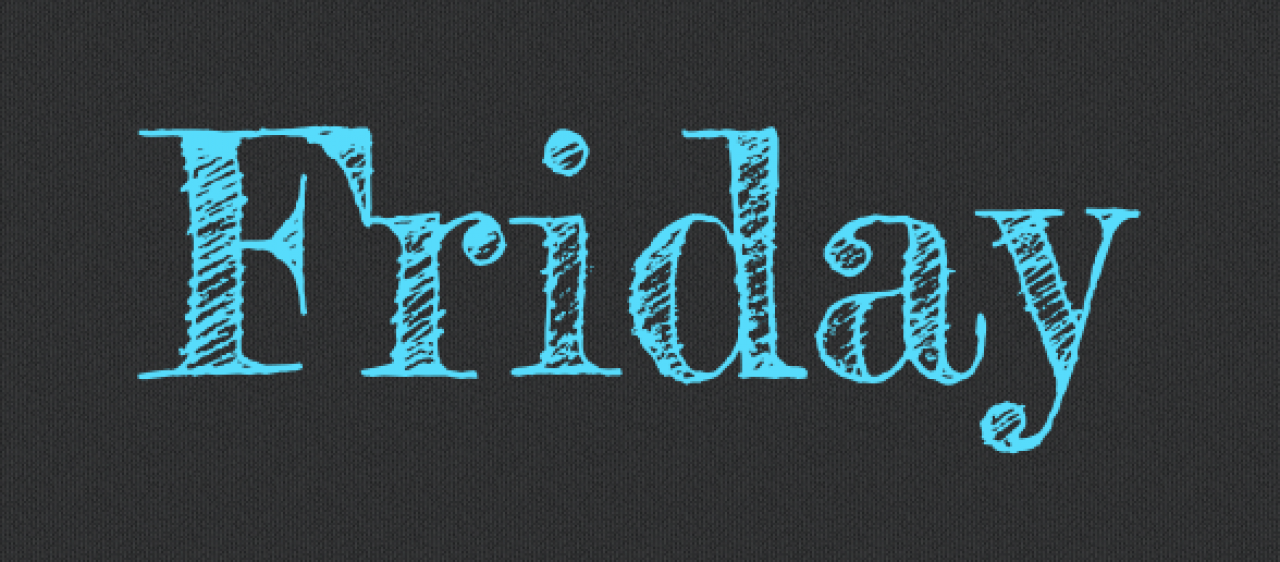 Written by Staff Writer • Posted on Aug 06, 2014
CONSUMER PRODUCTS & TECHNOLOGY
A new iPad app called Oyster is like Netflix for picture books. Your kids and grand kids will love it!
Wyoming based company Wheelhaus is putting a new spin on the mobile home.
Researchers at the University of Tokyo are experimenting with a new invention: the smart diaper. Parents will be notified by text message that their baby's diaper is in need of changing.
HUMAN INTEREST
Swedish mathematicians have calculated that there are 177,147 ways to tie a necktie.
It's not too clever when a thief takes a picture of himself with a stolen cell phone, is it?
Team USA is having a great time at the Sochi Olympics. Despite not winning medals, speedskater Sugar Todd and luger Kate Hansen are thrilled just to participate. A great attitude to have, if you ask me.
CURRENT EVENTS
Something I've always wanted to learn more about is the Olympic sport of curling. For example, did you know that the stones used in the world championships and Olympic games are quarried exclusively on a tiny Scottish island? Learn all about curling in this great piece by Ints Kalnins of The Daily Beast.
Speaking of the Olympics, have you ever wondered what a gold medal really costs?
Media giant Comcast is looking to purchase Time Warner Cable for 45 billion dollars. Such a merger could have a huge, historical impact on television. Here is another helpful article on the topic.
We may soon have be using "smart" credit cards.
HEALTH AND MEDICINE
The U.S. Army has submitted a new product, XStat, to the FDA for approval. XStat could give U.S. troops a faster and more effective in-combat treatment for gunshot wounds.
A remake of the 1980s film classic Robocop is out in theaters now. It's a film we would usually classify as science fiction. But we may be getting to a point where Robocop could be closer to reality than we realize.
Researchers at Washington University, St. Louis have developed new glasses to help surgeons better identify cancer cells during surgery.
ARTS AND CULTURE
Korean artist Seung Hoon Park weaves strips of film together to create these fascinating photographs.
The feature film The Monuments Men, currently playing in cinemas everywhere, is inspired by Robert M. Edsel and Brett Witter's book of the same name. It tells the amazing true story of a group of American artists, historians, and architects tasked with finding, protecting, and sometimes rescuing great works of European art during World War II. One of those men is art historian and professor George Stout, the basis for George Clooney's character. Learn more about this inspiring man here.
This week we lost one of the greats of American film and culture, Shirley Temple Black. Here is a collection of some of her cutest moments. I'm pretty sure they'll make you smile.
JUST FOR FUN...
Nothing says Happy Valentine's like a snuggly kitty. Enjoy your President's Day weekend!