Friday Linkapalooza for March 6, 2014
CONSUMER PRODUCTS & TECHNOLOGY Do you have a blog? Sometimes it's difficult to find royalty-free images to illustrate your posts. However, Getty Images, the world's largest photo service, announced this week that they plan to make a large portion of their online photo collection available for private, non-commerical bloggers. The SnapRays Guidelight is a clever […]
Back to Blog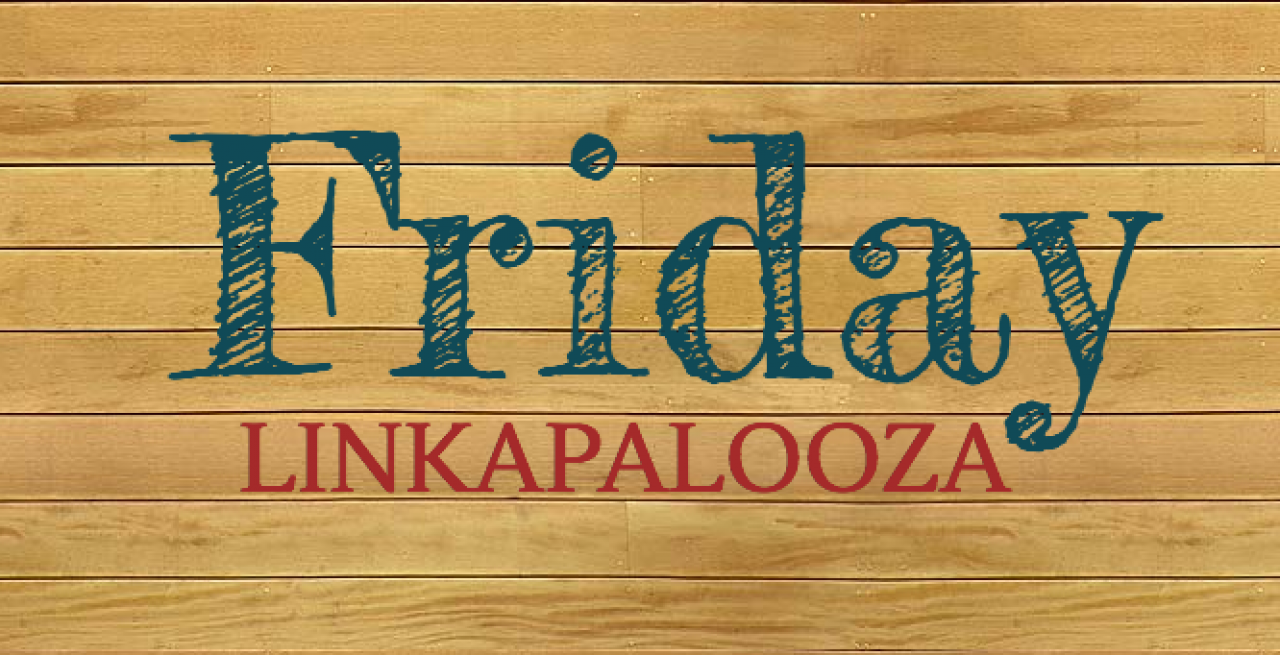 Written by Staff Writer • Posted on Mar 07, 2014
CONSUMER PRODUCTS & TECHNOLOGY
Do you have a blog? Sometimes it's difficult to find royalty-free images to illustrate your posts. However, Getty Images, the world's largest photo service, announced this week that they plan to make a large portion of their online photo collection available for private, non-commercial bloggers.
The SnapRays Guidelight is a clever Kickstarter project. The Guidelight looks just like an ordinary outlet cover plate, but has one small difference: LED night lights that don't take up a plug.
This great silicone lid looks like a ship which steams, while preventing your pots from boiling over.
Hot dog giant Oscar Mayer is releasing a new smartphone app: an alarm clock app that sounds and smells like bacon frying. Yum.
HUMAN INTEREST
A YouTube video filmmaker set up a homeless man to win $1,000 in the lottery to see what the man would do with the money. You'll love how the story ends.
A California man with 18 cats has renovated his house into a feline paradise.
Also in California, a couple out on a walk found recently found six canisters filled with gold coins dating to the 19th century. The haul is estimated to be worth $10 million. And the story of how the coins might have come to be where they are—buried treasure?—is pretty fascinating.
The first ever U.S. Olympic gold medalists in ice dancing, Meryl Davis and Charlie White, fresh off their record-breaking scores in Sochi, will compete against each other on the upcoming season of Dancing with the Stars.
CURRENT EVENTS
The nation of Norway plans to erect an incredible memorial to the people who died in terrorist attacks in that country July 11, 2011. To symbolize the 77 lives lost, the design calls for a bit of land called Tyrifjorden to be permanently severed from the rest of the country's mainland. A truly striking memorial.
The police department in Delhi, India hasn't received an online customer complaint in a while… because they lost the access password eight years ago! Recently they cracked the code and discovered a mass of 600 complaints waiting for them. Oops.
Parts of the U.S. are suffering through the coldest March temperatures those regions have seen since the 19th century.
HEALTH AND MEDICINE
This cool Wello iPhone case will check your vital signs, including heart rate, blood pressure, and temperature, among others. It's not cheap, with a planned price of $199, but it is one very smart phone case.
Scientists are working toward predicting the next big strain of influenza as accurately as possible.
A South Korean company called Mobiu Corporation is developing a mobile I.V. apparatus called the EZPole, which allows patients to walk hands free with their I.V. bag in tow.
ARTS AND CULTURE
The annual Academy Awards were given out this past Sunday, with all the big winners listed here. Show host Ellen DeGeneres "broke Twitter" with her epic, movie star-filled selfie photograph, featuring cameos by Meryl Streep, Jennifer Lawrence, Brad Pitt, Angelina Jolie, Lupita Nyong'o, Julia Roberts, Kevin Spacey, and Bradley Cooper, who snapped the photo. Ellen's photo, with 2.5 hours of posting on Twitter, became the most retweeted photograph ever and temporarily set Twitter offline.
This beautiful video shows the captivating beauty and mystery of Japan. Makes me want to pack up and visit Tokyo. What about you?
Check out these fantastic cakes—arguably edible works of art—designed and baked by former NASA engineer BethAnn Goldberg, owner of Studio Cake.
JUST FOR FUN...
Another hugely popular image on Twitter this week was of an Australian python successfully strangling a crocodile before swallowing it whole, headfirst.
Finally, here is a kitty who loves to play with mama's slippers. Cute-tastic.
Have a wonderful weekend!