Verizon Scam Alert
There have been variations on the "tech support" cold-call scam for years: scammers attempt to take advantage of consumers' naiveté about electronics in order to make a quick buck. But a new version of the scam appears to go a step further, by making it appear like the person is actually calling from a legitimate
Back to Blog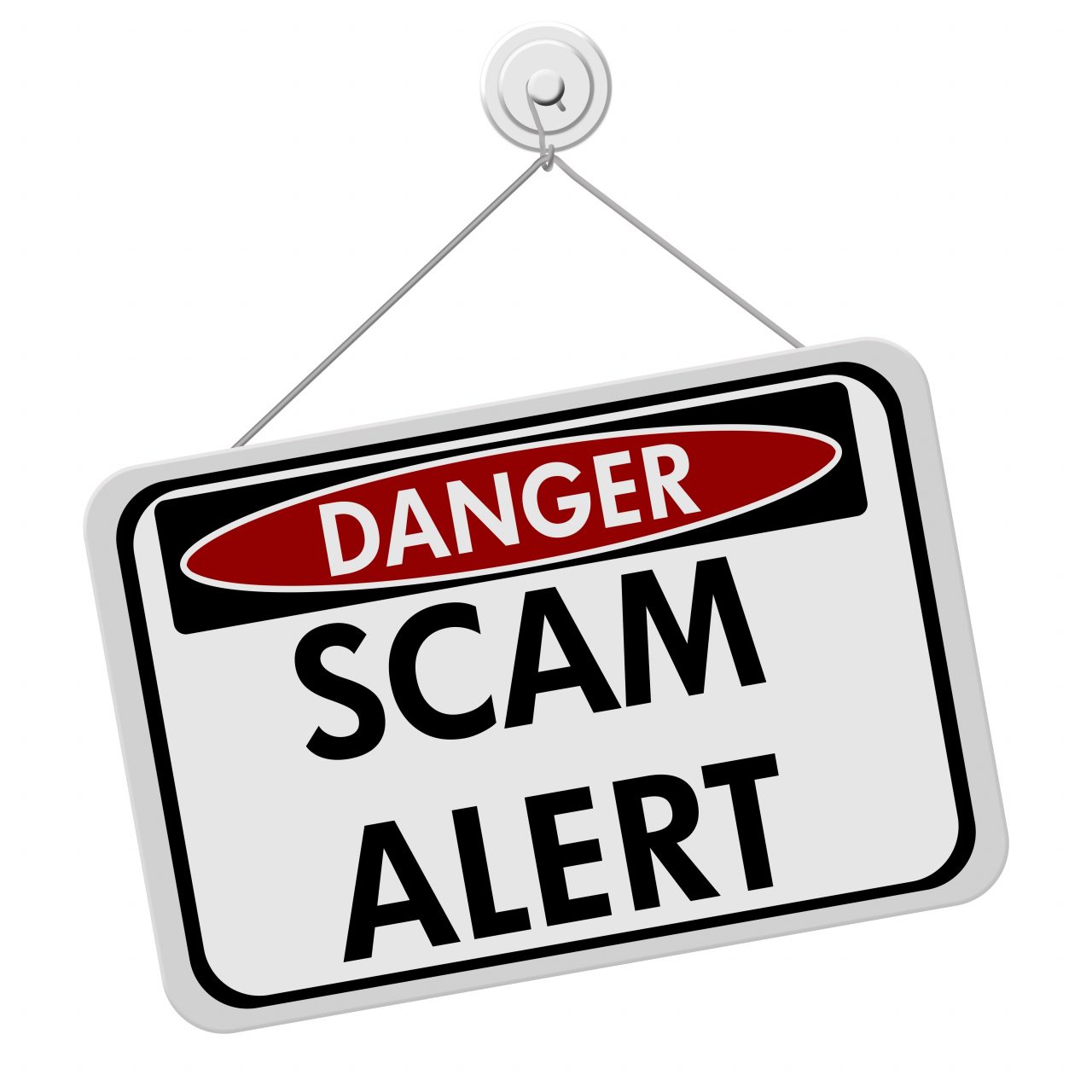 Written by Staff Writer • Posted on Mar 10, 2014
There have been variations on the tech support cold-call scam for years: scammers attempt to take advantage of consumers' naivet about electronics in order to make a quick buck. But a new version of the scam appears to go a step further, by making it appear like the person is actually calling from a legitimate tech support number. What makes this scam different than those we've seen before is that the scammers are apparently able to fake their phone number. When the call shows up on a customer's Caller ID, it's appears to be an actual 1-800 number used by mobile communication giant Verizon's tech support team. Verizon message boards have been filling up with complaints for weeks. Scammers have long used spoofed numbers to hide their actual location, but it's a pretty bold move to use Verizon's own tech support number.
Spoofing in and of itself is not yet illegal in the U.S. It is illegal, however, to use a spoofed number for the purpose of fraud, though it seems that the federal government would rather go after people who abuse the practice than outlaw it entirely.
In the case of this particular fraud, scammers attempt to trick Verizon Wireless consumers into believing they have a credit on their accounts, instructing them to then go to a certain website to claim it. Thing is, the credit doesn't exist, and the website is a sham; the whole charade is a phishing scam trying to lure customers into sharing their personal information, which is then used in various forms of theft. To understand more about phishing scams in general, check out this article.
What happens in this case is pretty simple: The Verizon customer is told that they have received a reward ranging from $54 to $400, and are directed to visit a website in this case, www.verizon54.com. Customers have also complained that the scam directs them to a site that looks exactly like the Verizon wireless site. Below is an example of one of a FAKE Verizon website. (Notice how real it looks.)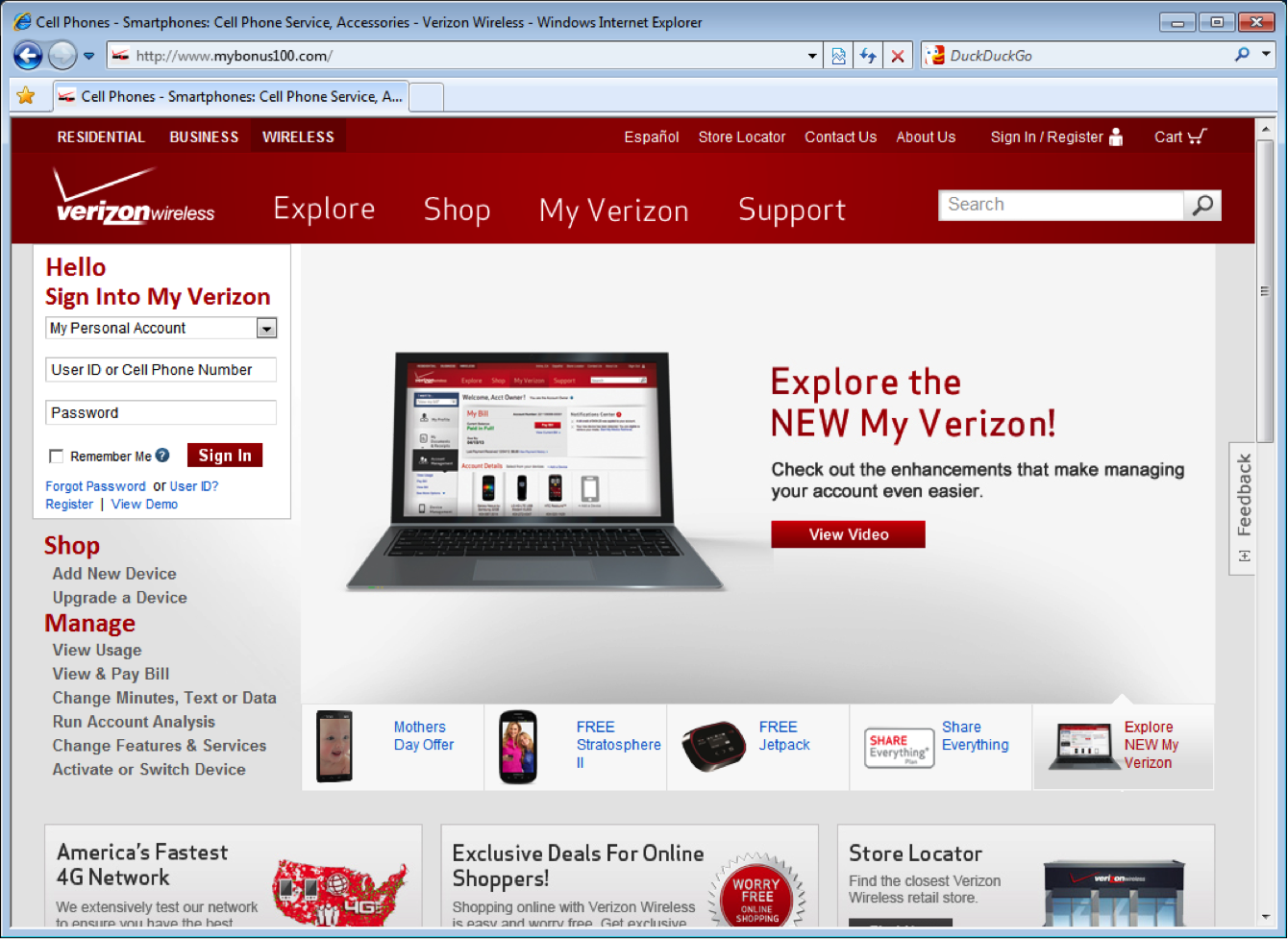 Google's Chrome browser in fact has blocked that website, and instead provides the message, Reported Phishing Website Ahead: Google Chrome has blocked access to www.verizon54.com. This website has been reported as a phishing website. As of yet Verizon has no official comment on the issue. Here are a couple tips to help you spot a phishing scam.
Don't fall for fake websites. It's easy to steal colors, logos and headers
Check the URL (web address). Scammers love to make URLS of phishing websites look similar to legitimate websites. They often put the name of the business they're impersonating as a subdomain of another website (for instance, www.fakecompany.othersite.com.) In the Verizon Wireless scam, only the initials or other variation of the company name is used.
Consider how the business normally reaches you. Do they normally call, text, email, or send a letter? If the method of communication is different from what's normal for the company, beware. Verizon Wireless usually sends customers text messages so be wary of phone calls.
If you're in doubt about the call's legitimacy, Contact the business in this case, Verizon through their customer support department. You can find the number on your bill (don't use the website the scammers gave you).
Always use updated anti-virus software. Especially one with an anti-phishing filter. Bask's partnership with Trend Micro Titanium is a great example.
If you believe you've been a victim of such a scam, make sure you install or update anti-virus software and run a full scan of your system. Ask for the help of a legitimate, professional tech expert if you're uncertain how to proceed. If you have already paid any funds to the scammer or someone who seems like a scammer, contact your financial institution immediately and report the situation; your bank maybe be to stop and/or refund any unauthorized payments. If you have reason to believe that your email or social media accounts are compromised, make sure you change the passwords immediately.
Do you have questions or related experiences to share? Let us know in the comments below.