Jack Kilby: The Man Behind the Integrated Circuit
Microprocessors & microchips drive today's technology. For Throwback Thursday, we're taking a look at the integrated circuit's inventor: Jack Kilby.
Back to Blog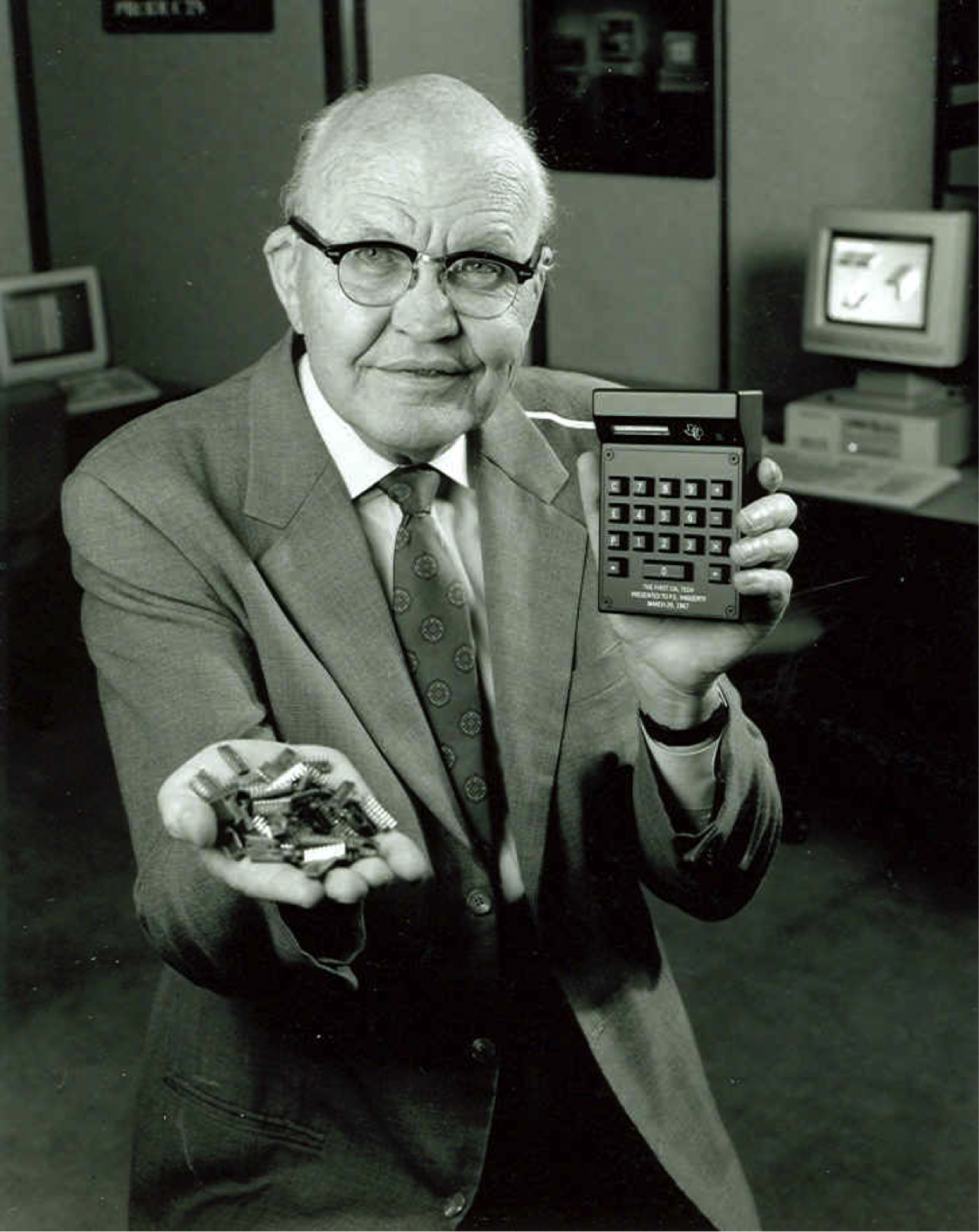 Written by Staff Writer • Posted on Feb 06, 2014
Fifty-five years ago today, a patent was filed for the integrated circuit -- a crucially important predecessor to the modern microchip. For this Throwback Thursday, we're taking a closer look at the life and work of the integrated circuit's inventor: Jack Kilby.
His Early Life: Building a Passion for Electronics
Jack St. Clair Kilby was born on November 8, 1923, in Jefferson City, Missouri. He was raised in Kansas. His father, who ran his own electric company, often worked with amateur radio operators to communicate in places where customers had lost power or phone service. He often took his young son Jack along on these trips, and the boy was instantly fascinated. These childhood experiences sparked a lifelong passion for electronics, and Jack decided this was the field he wanted to pursue.
As a young man, Kilby served in World War II. He was assigned to a radio repair shop at an outpost on a tea plantation in northeast India. The post was a great fit for Kilby, who was an amateur radio buff. After the war, he returned to the United States and attended school on the G.I. Bill. He received his Bachelor's degree in electrical engineering from the University of Illinois in 1947, and then his Master's from the University of Wisconsin three years later. He wed Barbara Annegers in 1948, and the couple would go on to have two daughters and five granddaughters.
His Career at TI: Inventing the Integrated Circuit
Kilby started working at Texas Instruments in 1958. It was at TI that he first designed an integrated circuit, which combines electronic elements (previously isolated) so that they work together in a miniature environment. This invention was revolutionary for the digital world, marking the beginning for devices that have become an essential part of modern life. Today, integrated circuits are employed in virtually all electronics.
Robert Noyce, who co-founded Fairchild Semiconductors in 1957 and the Intel Corporation in 1968, devised another type of integrated circuit shortly after Kilby. Noyce and Kilby's respective companies eventually negotiated a cross-licensing agreement. The combined efforts of these two men changed the face of computing and technology.
During his career at Texas Instruments, Kilby claimed more than 60 patents. He also co-invented the handheld calculator and the thermal printer. But it was Kilby's invention of the integrated circuit that most shaped the electronic era. It's been estimated that the average American interacts with approximately 500 microprocessors each day. Every day.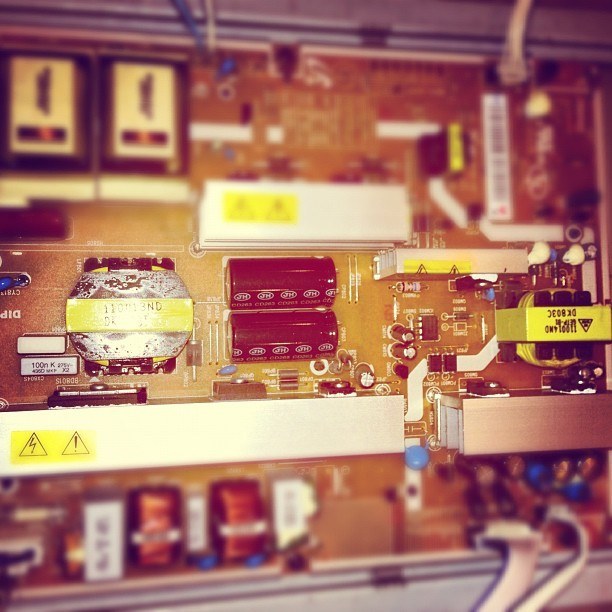 The inside of a Samsung HD television.
His Legacy: Microchips in Modern Technology
You're probably not aware of it, but you come in contact with microchips as often as you come in contact with people -- and maybe more! For example, many cars contain over 100 microprocessors employed by automotive electronics. The integrated circuit and the microchip are with us everywhere: phones, laptops, tablets, televisions and more. Think about other appliances that use circuits, like washing machines, dishwashers, ovens, and microwaves. Almost all modern electronics use chip technology, a global market of nearly a trillion dollars per year.
Jack Kilby was the first to incorporate all the necessary components of an electronic circuit onto a single crystal of silicon. He remains a key figure of the Information Age, and he was awarded for his ingenuity in 2000 with the Nobel Prize in Physics. For your contribution to modern technology and improving lives everywhere, we salute you, Jack!
Learn more about Jack Kilby in this informative short film: The Chip That Jack Built
Did you enjoy this post? Bask's blog is regularly updated with education and entertainment for the every-day tech user. Subscribe to our email newsletter today, and call us any time at 1 (866) 515-4865 to learn more about how we can support your digital life!