Lessons Learned from 3 Data-Backup Disasters
March 31st is World Backup Day! This month, we're talking about why data backup is important for everyone--starting with 3 major data disasters.
Back to Blog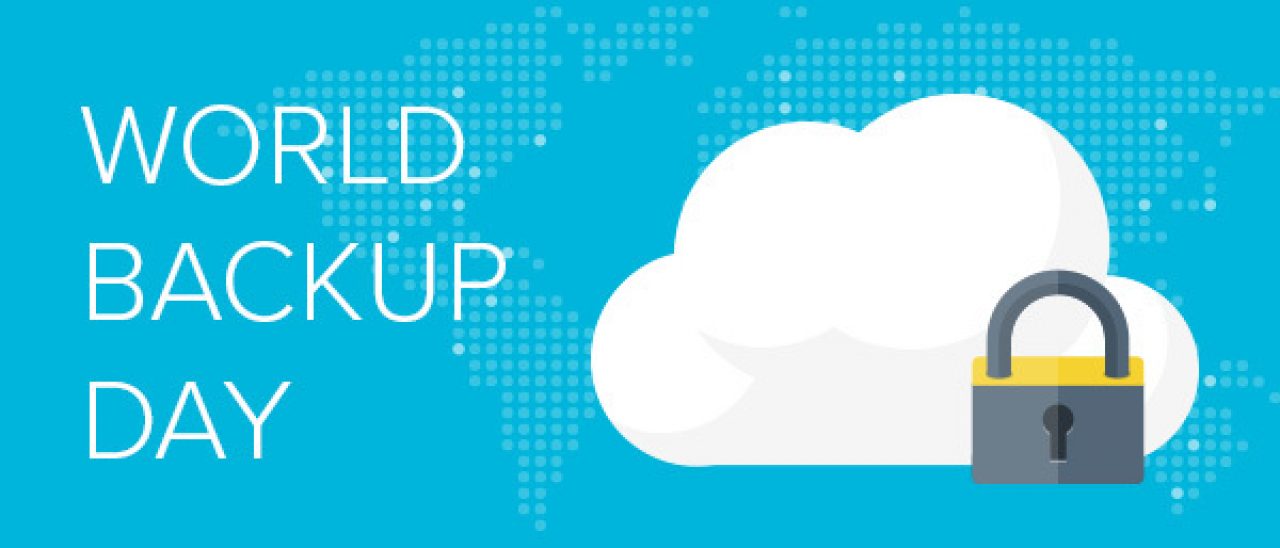 Written by Staff Writer • Posted on Mar 14, 2016
March 31st is World Backup Day! For the next 3 Mondays, we'll be talking about Data Backup and why it's important for everyone to have in place.
Computer users hear over and over that they need to back up their data, but too many of us brush off the warning. Despite knowing that we could lose everything in an instant, we run the risk and hope for the best. Then, when the worst finally happens, it's too late to fix it!
To illustrate the importance of backing up your files and photos, we present 3 data-backup disasters. After all, there's nothing like a great horror story to motivate action!
Story #1: Pixar & the Loss of Toy Story 2
This is a favorite story in technology circles. One morning in 1998, the animators working on Pixar's Toy Story 2 noticed that different parts of the story were rapidly disappearing. First, it was Woody's hat... then his boots... then the whole character! Unfortunately, other characters and backgrounds started going next.
Due to a rogue command entered into their system, the story was literally being erased right in front of their eyes. It is estimated that in about 20 seconds of time, 90% of the story was deleted.
Now, Pixar had backups. So, while the situation was tense, they figured it was just a matter of transferring the backup files to the system. However, when the backups were delivered, it was revealed that the backups were bad. In fact, they had failed to backup successfully for a month. All that work was gone.
Luckily, one of the project leaders had just had a baby and requested a copy of the film be installed on a computer at her home. So they drove to her house, picked up the computer and, as they put it, carried it back to the Pixar studio "like an Egyptian Pharaoh." Even though the copy was a little outdated, they managed to save the film.
Lesson Learned: Check your backups!
It is not enough to simply run your backup. You also need to check those backups periodically to make sure nothing has been corrupted. Otherwise, you could be in for a nasty surprise when you turn to your trusty backup only to discover that it doesn't really have all your files.
Story #2: Zurich Insurance & the Case of the Missing Tape
In 2010, Zurich Insurance announced that a backup tape containing the information of 46,000 customer records had been lost in transit between two of their South African sites. The story was made even worse with the revelation that it took a full year for the Zurich UK headquarters to hear the news.
Zurich Insurance admitted that the information was not encrypted, and while there was no evidence that the information was found and misused, Zurich Insurance was still slapped with a 2.3 million fine from the Financial Services Authority.
Lesson Learned: Protect your backups!
If your backups are physical (e.g. on an external hard drive), store them in a secure area away from your computer. If you backup to the cloud (e.g. with online backup), make sure the program you're using is encrypted with high-level security. It is for this reason that Bask Data Backup uses military-grade security to encrypt all files uploaded from members' computers.
Story #3: MegaPetCo & the Deleted Database
MegaPetCo was a chain of pet stores. It was growing quickly, yet refused to upgrade their IT systems to a larger database that could sufficiently cover their technological needs. One day, as a developer was going through old files, he programed a 'delete' query that accidentally wiped out the entire database.
That single query took down the whole company. From sales to payroll, from reporting to purchasing, every single aspect of the company had been tied to that one data base and it didn't have a backup.
MegaPetCo tried to sue the ISP that held the database, but between the recommendations for a larger database and the failure of the company to upgrade, the suit was eventually dropped. A few months later, the company filed for bankruptcy and closed every one of its stores.
Lesson Learned: Don't skimp on your backup solutions!
While backup programs may seem like an unnecessary expense, they are worth every penny when a problem arises. Even though you might not be a movie studio or a big business, you undoubtedly have files that are important and precious to you. Many of those could be irreplaceable like family photos or videos. So, if you're a Bask member, make sure you've backed up today! And if you aren't a member, this might be a good day to consider investing in a data backup solution.
Not sure when you last backed up your files? Never done it before? No problem! Call or chat with us today about protecting your precious photos & important documents from loss: Speak with a Bask Technology Advisor