Spring Cleaning for Your Devices
Spring cleaning isn't just for your house. Your devices need regular cleaning too.
Back to Blog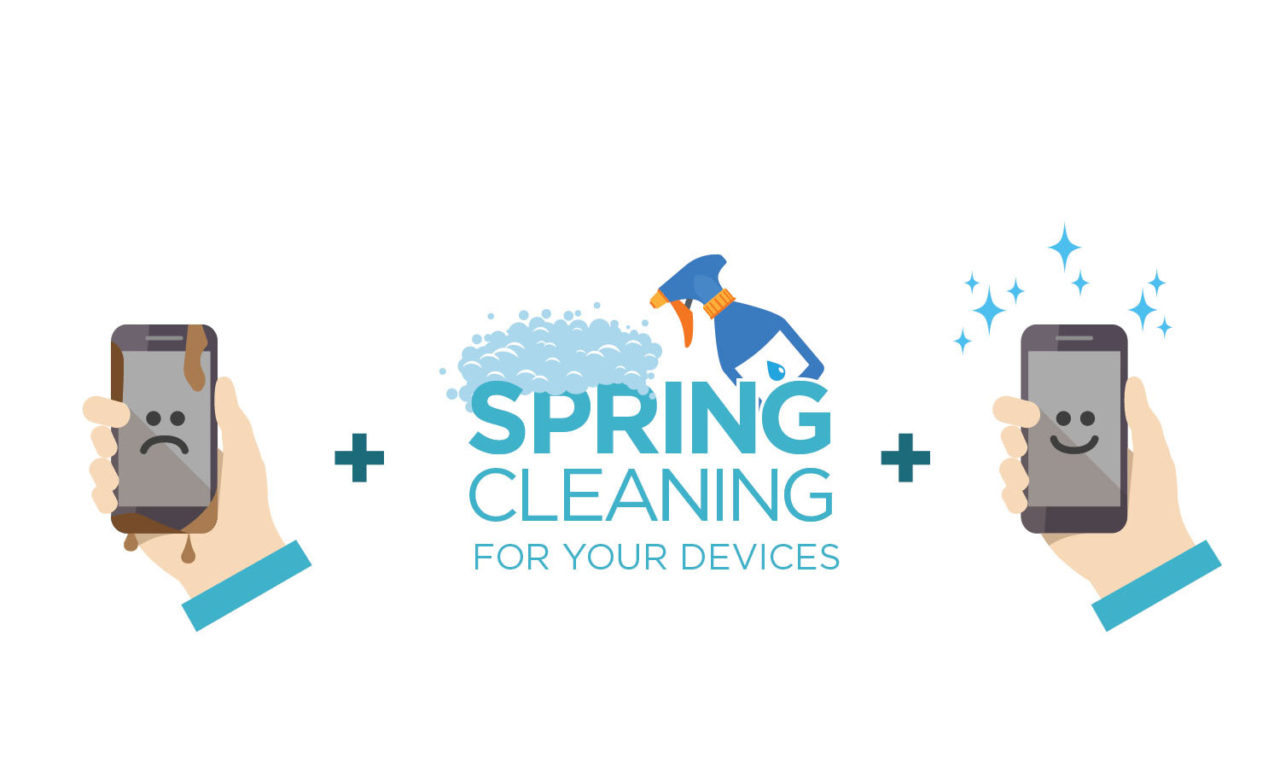 Written by Whitney Troxel • Posted on Apr 17, 2018
Spring clearing is a reminder to throw out all the junk we've accumulated and declutter our lives. Electronic devices also benefit from a yearly cleaning. Here's a few easy things to add to your to-do list this season.
Reset passwords to your accounts.
Regularly resetting your passwords helps keep your accounts and personal information secure. For the best security, each password should be unique and use a combination of symbols, numbers, and letters.
It can be difficult to remember unique passwords for each account, but password management tools like LastPass make it easy. LastPass can generate unique passwords for you and save them in a secure, electronic vault.
Delete unused apps.
Over time we find new apps and stop using old ones. However, we forget to delete apps that we don't use anymore. Having too many apps on your device can slow it down, so it's good practice to go clean things out.
For iPhone and iPad users, iOS 11 has an option to automatically delete apps you don't use. Android users can download the Unused App Remover for similar assistance. To clean up your computer, you can download programs like CleanMyMac 3 for Macs or Should I Remove It? for PCs.
Clean screens and keyboards.
Just like anything you use regularly, devices get dirty. Cleaning electronics takes some extra care, but is worth the effort. Be sure to turn your device off before cleaning it. You can purchase screen/monitor cleaner, however a little bit of water often does the trick just fine. Spray a microfiber cloth with a little water or cleaner and gently wipe off your screen.
For cleaning keyboards, you'll need rubbing alcohol, cotton balls, and a can of compressed air. Be sure to turn off or unplug your keyboard from your computer before you start. Use the compressed air to blow dirt and dust out from underneath the keys. Then dab a cotton ball with a bit of rubbing alcohol and wipe down each key. This will remove the oil and grim that collects as you type.
As part of Bask's memberships, you can request a computer tune-up and let us do some of your spring cleaning for you. Call or chat with one of our friendly Tech Advisors to get your tune-up today.