Create Your Own Drive-In Theater
Most people these days have never gone to a drive-in theater. Recreate the experience with your friends and family in just a few simple steps.
Back to Blog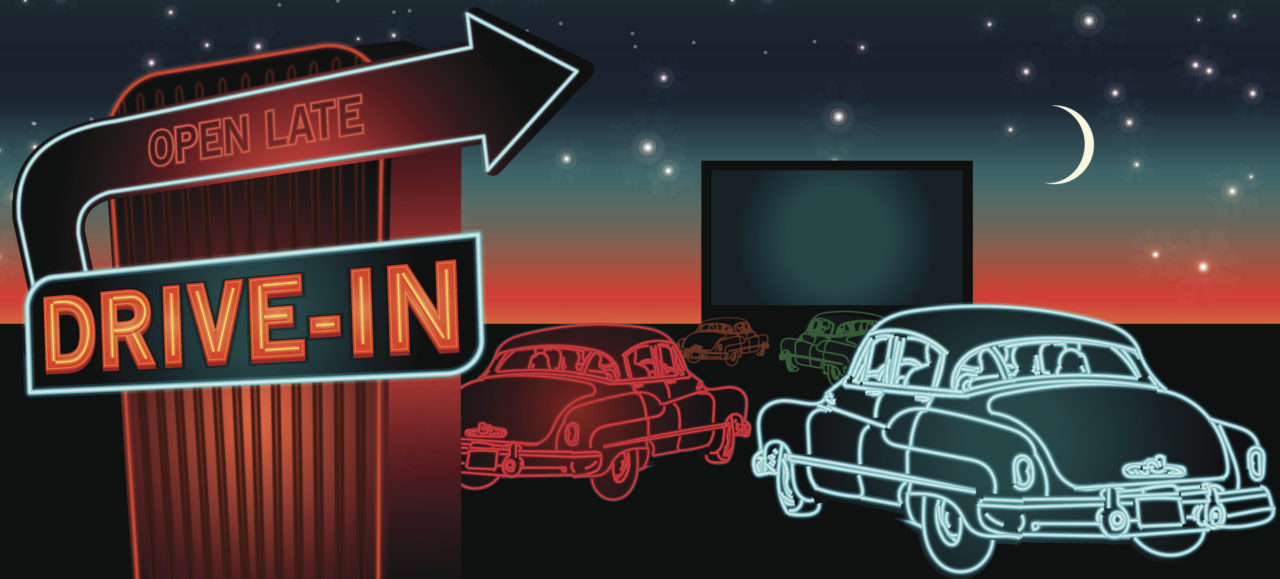 Written by Whitney Troxel • Posted on Jul 02, 2018
At one point in time, drive-in theaters were a staple in summer entertainment. But the majority of kids today will never experience a night at the drive-in. Unless, of course, you recreate the experience for them.
With a plethora of portable devices, making your own drive-in theater iseasy. Just follow these simple steps.
Step 1: Get a Portable Projector
Projectors are not new, but they've become much more portable in recent years. Many are battery operated and are able to connect to your laptop, smartphone, or tablet wirelessly. Video quality, price, and features vary depending on the projector. You can see PC Magazine's recommendations here. If you're not interested in buying your own projector, you can always ask friends or family if they have one you can borrow.
Note: You can project the movie onto a screen, bed sheet, or side of a building depending on your location.
Step 2: Bluetooth Speakers
Bluetooth speakers are a simple way to improve the audio for your homemade drive-in experience. They connect to laptops, smartphones, and tablets, making it easy for all movie goers to enjoy the movie. PC Magazine also reviewed their top choices for Bluetooth speakers, which you can read here.
Note: Many devices only allow you to connect via Bluetooth to one other device at a time. If you're planning on using Bluetooth speakers you will likely need to connect to your projector using a chord or cable.
Step 3: Pick a Movie
You no longer need to own a physical copy of a movie to watch it. Subscription services like Netflix and Amazon Prime give you access to hundreds of movies for a monthly fee. You can also purchase digital copies of movies through iTunes, Movies Anywhere, Google Play, and more.
Note: Many of these apps require internet access to play a movie. If you are going to be at a location without Wi-Fi you will need to download the movie to your device beforehand.
Step 4: Drive-up and Watch
All that's left is to set up your drive-in and enjoy a fun evening with friends and family.
If you have any questions about connecting your devices or downloading movies, please feel free to contact us. Our friendly Tech Advisors are always standing by to answer your questions.