The First Web Browser
Twenty-three years ago yesterday—February 26, 1991—British computer scientist Tim Berners-Lee successfully programmed and launched the first web browser. Berners-Lee is credited with the invention of the World Wide Web. Berners-Lee was born in London June 8, 1955. His parents, Mary Lee Woods and Conway Berners-Lee, were part of the team that built the first commercially
Back to Blog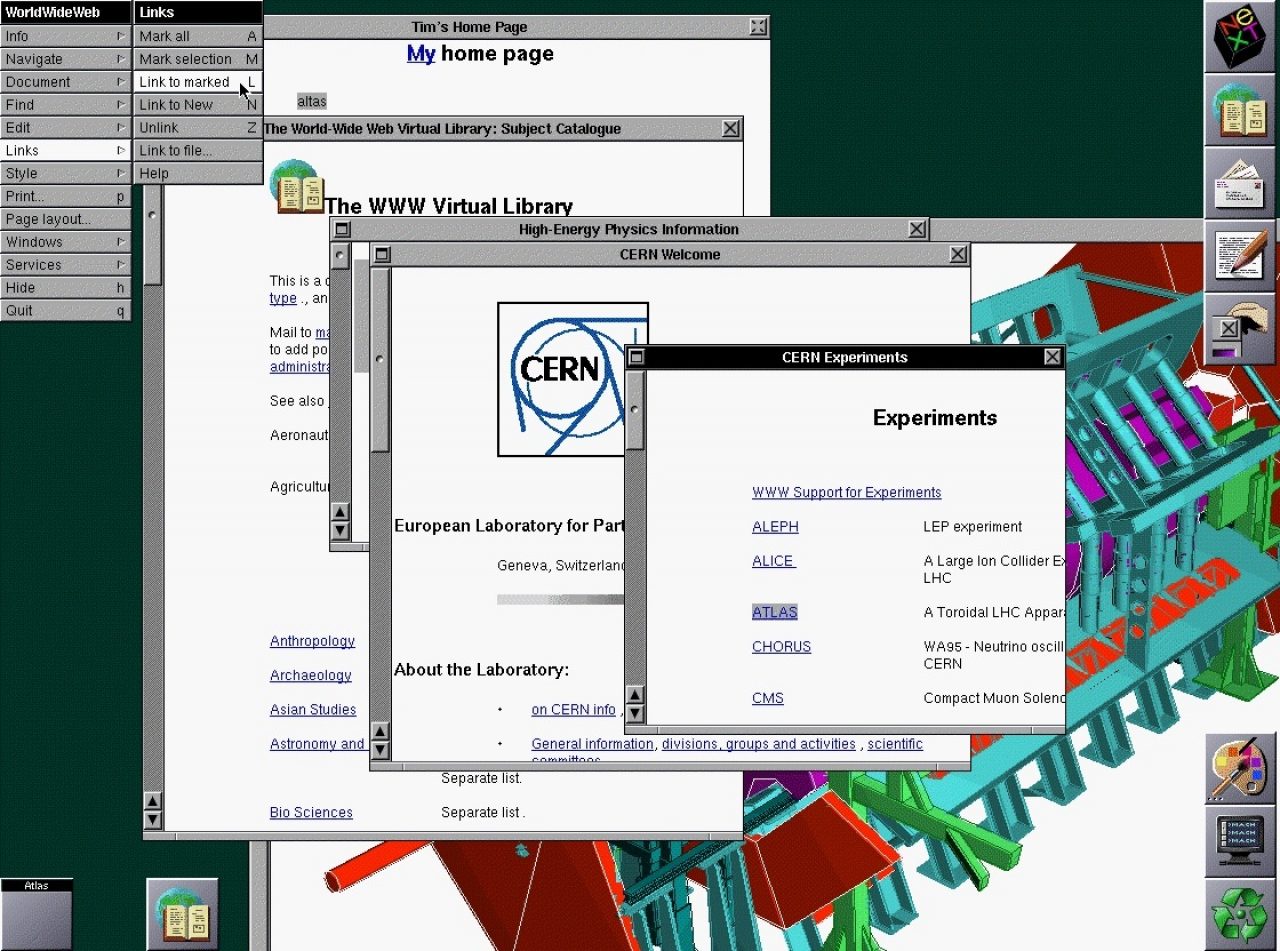 Written by Staff Writer • Posted on Feb 27, 2014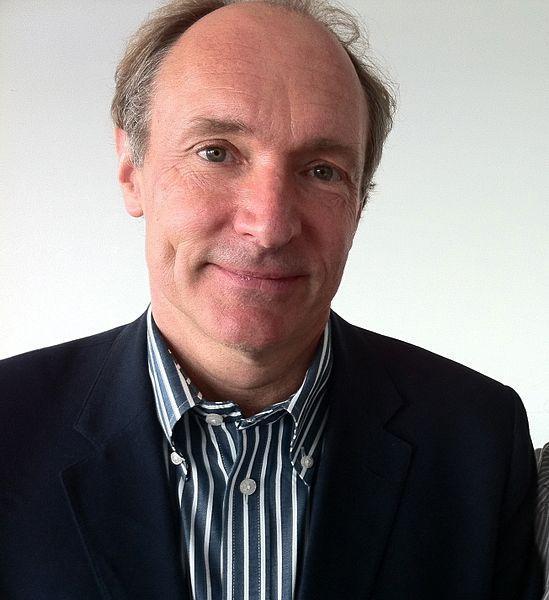 Twenty-three years ago yesterdayFebruary 26, 1991 British computer scientist Tim Berners-Lee successfully programmed and launched the first web browser. Berners-Lee is credited with the invention of the World Wide Web.
Berners-Lee was born in London June 8, 1955. His parents, Mary Lee Woods and Conway Berners-Lee, were part of the team that built the first commercially available computer, the Ferranti Mark 1, at the University of Manchester. Berners-Lee enjoyed electronics from a young age, and would eventually earn a first class degree in physics from the Queen's College of the University of Oxford.
Over the course of his career, Berners-Lee would work in a number of telecommunication and computer companies. He eventually came to work at CERN in Geneva, Switzerland (The European Organization for Nuclear Research), home of the world's largest particle physics library. It was while at CERN in March 1989 that Berners-Lee wrote a paper which proposed the connection of the Internet with hypertext, which would result in the creation of the World Wide Web. Berners-Lee would code the World Wide Web the following year,and he built the first web browser, a program which allows users to easily access the World Wide Web, soon after. Web browsers have grown and changed over the last two decades; currently, popular web browsers include Google Chrome, Apple Safari, and Mozilla Firefox, just to name a few.
One of the first websites Berners-Lee built went live online August 6, 1991. You can still visit it here. If you navigate to the site, it's very simple, providing necessary information about what the World Wide Web project (as it was called then) is and does. It is plain and functional in its design. Websites have become far more complex and intricate, and it's amazing to think how far they have come in less than twenty-five years.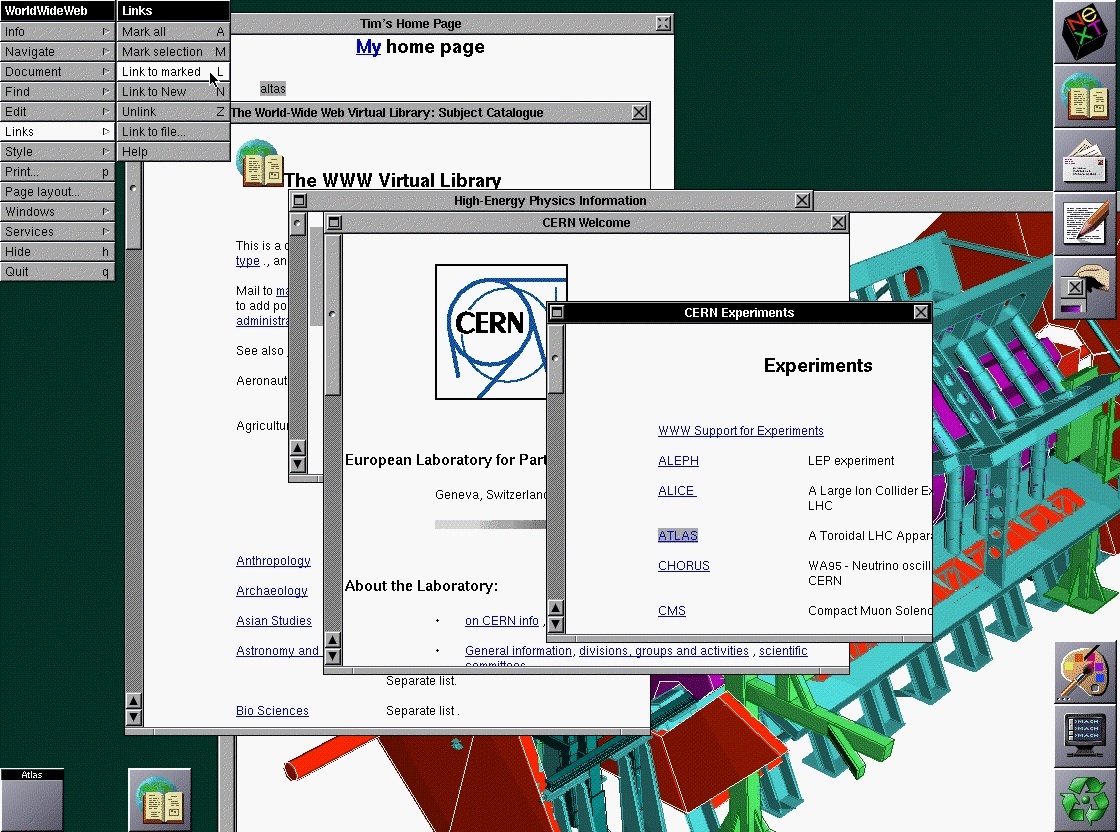 That first web browser was called, appropriately enough, WorldWideWeb (spelled as one word, without spaces) and for a bit was the only way to visit the Web. It came to be called Nexus to differentiate the browser program from the information space that is the Web, and the phrase World Wide Web has now become synonymous with the Internet.
Tim Berners-Lee is currently the director of he World Wide Web Foundation, an organization he launched in 2009 to coordinate efforts to further the potential of the Web to benefit humanity. In 2004 Queen Elizabeth knighted him, awarding him the the Order of Merit in 2007. At London's 2012 Summer Olympic Games, Berners-Lee was featured during the opening ceremonies. In March 2013, he was awarded, along with five other pioneering Internet scientists the first ever Queen Elizabeth Prize for Engineering. He is a professor in the Electronics and Computer Science Department at the University of Southampton in the United Kingdom.