Infographic: 1 in 5 Seniors Have Tried Online Dating
Did you know 1/5 seniors have tried online dating? Whether Match.com, eHarmony or OurTime, Boomers are increasingly connecting through dating platforms.
Back to Blog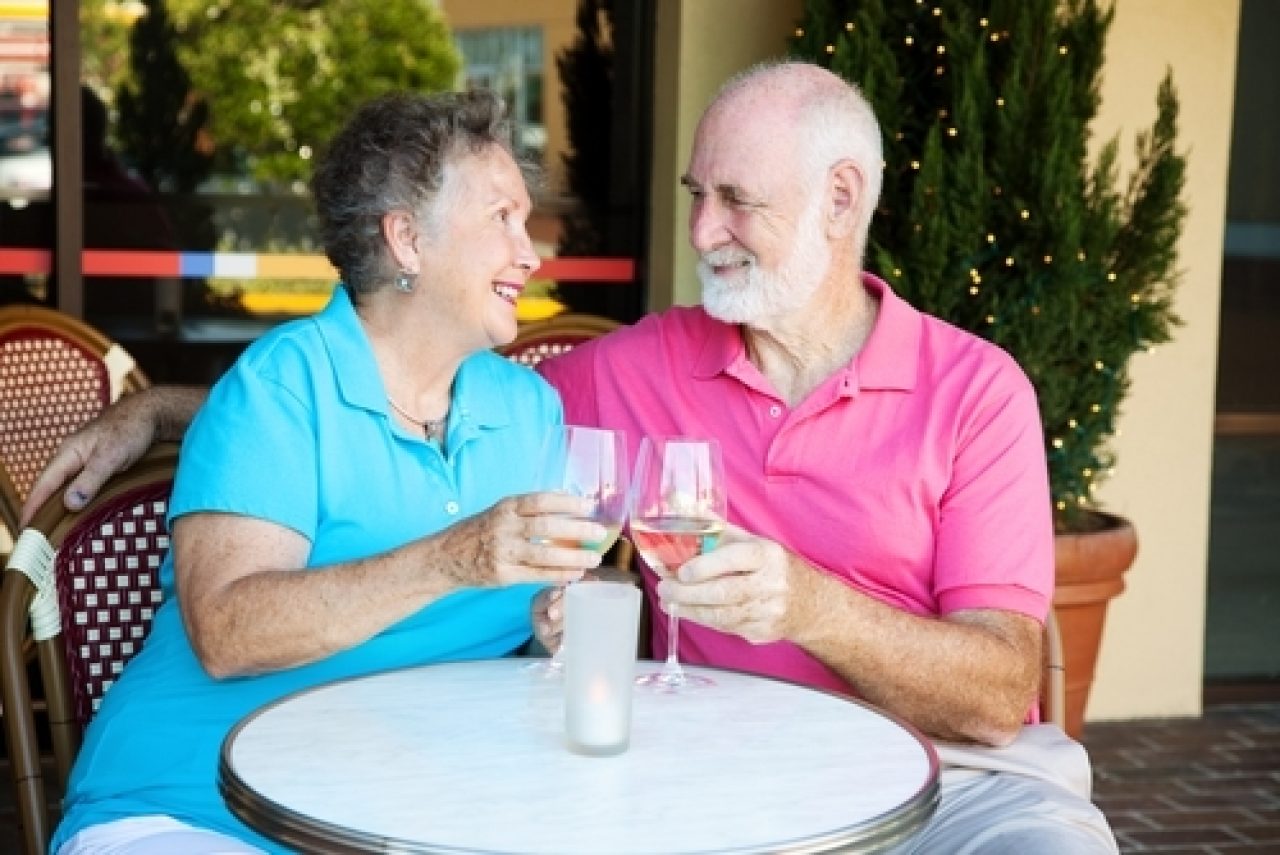 Written by Staff Writer • Posted on Feb 11, 2015
It's the season of love, say some, and Valentines' Day is nearly upon us. If you're a Bask member, you might have received a survey invite in your inbox this month about online dating. We wanted to hear our Members' thoughts about how dating and technology overlap in this online day and age. And many of you responded! Thank you to everyone who took the time to answer our survey.
So what did we learn? Well, did you know that 1 in 5 seniors have tried an online dating website before? Whether it's Match.com, eHarmony, or OurTime, older adults are making new connections through these compatibility platforms. And it's not just about finding that elusive "True Love" either -- folks connect for a variety of reasons, such as looking for someone to share their "Golden Years" with, finding a spark of romance, or making new friends.
Because the feedback we got was so diverse and fascinating, we decided to create another Bask infographic to share our February findings. See if your choices ended up in the top spots!
Bask Infographic: February Survey
Download and print this Bask infographic here: Valentines' Day Survey Infographic
If you prefer to read over our findings, here is a text summary:
How many older adults have used a dating website or app?
Of the 103 members surveyed, 22% have tried an online dating service. That's just over one in five!
How many older adults would be willing to try online dating?
20% of our responders who haven't used online dating before said they would be willing to try it out. That's another one in five -- doubling the chances for a romantic online spark.
Why do seniors use online dating services?
The top 3 reasons our survey respondents chose to use online dating are Companionship, Casual Relationship, and Love.
Which age groups participated in the survey?
Overwhelmingly, our respondents were 55 and older (95% in fact). 23% fell between the ages of 56 and 65, 36% fell between 66 and 75, and 35% were older than 75.
Which dating websites do seniors use the most?
The most popular dating websites were Match.com, eHarmony, and OurTime. While Match.com and eHarmony are general dating sites which cater to all age groups, OurTime is geared to daters 50 years and older.
Relationship status of our survey responders
A full 50% of responders to this survey were currently married. That leaves online dating to the other half. 19% report being widowed, 18% divorced, 11% single, and 2% currently dating.
So why don't more seniors try online dating?
The top 3 reasons our respondents reported not trying online dating were 1) it's impersonal, 2) concerns about privacy, and 3) it's intimidating, or they don't know how to get started. As with all technology, there is a bit to learn about online dating services before you can fully jump in.
Will you be spending Valentines' Day with a special someone this year? If not, and you'd like to make a change, maybe it's time to check out a dating website or app for yourself! There's no telling who you might meet or what adventures there are on the horizon. Just remember -- being safe on the Internet means being prudent about what information you share with others. If you follow the websites' privacy and safety guidelines, you will have a much better experience.
Want help taking advantage of new apps and programs? Wondering how Bask can help you enjoy technology comfortably and confidently? Call us today for a free question & answer session, or schedule one here: Speak with a Bask Technology Advisor