Apple Keynote, March 2016: Are people dumping PCs for tablets?
Apple is calling its new 9.7-inch iPad Pro "the ultimate PC replacement." Over 600 million PCs today are over 5 years old. Will this tablet tip the scales?
Back to Blog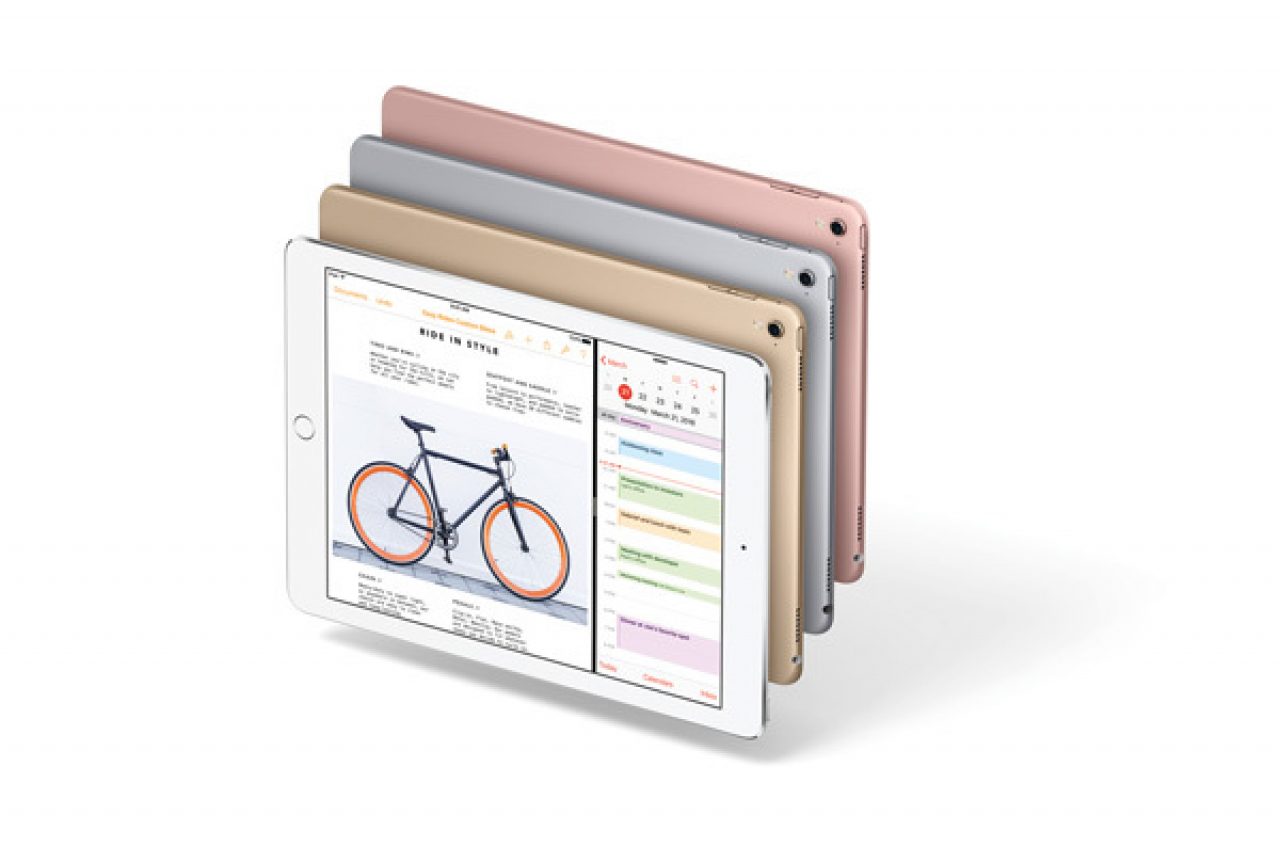 Written by Staff Writer • Posted on Mar 23, 2016
Yesterday, Apple gave its March keynote. The company holds two major launch events each year, one in Spring and one in Fall, to announce new products and features. The major announcements from yesterday's event include:
A price drop for the Apple Watch
The new 4" iPhone SE
The new 9.7" iPad Pro
This year, we were most excited about the new 9.7" iPad Pro. The presenter, Phil Schiller (Apple's senior VP of marketing), called this iPad the "ultimate PC replacement" for Windows users, many of whom still use old computers to access the digital world. In fact, over 600 million PCs in use today are over 5 years old. Could this tablet be the key to dumping your old PC and embracing the world of smart mobile devices?
The Tablet Transition
We've written recently about the choice between laptop computers and tablets. But the differences between computers and tablets are shrinking as the latter become more powerful. With the ease of touch screens and well-designed apps, many users are choosing to dump their mouse & keyboard for a single, chic device. Here at Bask, we see it every day!
And it's not just us: this trend is happening across age groups, especially older adults. In 2014, Pew Research said that 18% of seniors (aged 65 and older) owned a tablet. In 2015, only one year later, that number rose to 32% -- a third of seniors! In fact, tablets are growing faster in older age groups than in younger ones.
There are likely many reasons for this. Tablets are easier to use; they are more intuitive and can offer a better experience for people with age-related limitations or disabilities. They are multi-purpose, perfect for reading or watching videos, playing games or surfing the Web. The rise of tech support providers (like GeekSquad and Bask) has made it easier to find help and learn to enjoy new technology.
Finally, tablets boost the connection between older adults and their younger family members. Today, young people spend a lot of time on smartphones and social media. With a tablet, you have access to that world. Older adults who use social media report more interactions with loved ones than those who don't. Whether it's video chatting with FaceTime, audio calling with Skype, or sharing photos and videos on Facebook, a tablet might be the key to connect with people you care about.
A Look at the New iPad Pro
With that in mind, let's take a look at what the iPad Pro offers. If you've never used an Apple tablet before, there are some standard features you should know.
It is available in Wi-Fi and cellular models. This means you can connect to free Wi-Fi networks to access the Internet, or pay extra to use your cellular phone network when Wi-Fi is not available.
It has a beautiful, smooth display called "Retina." Technically speaking, that means the 9.7-inch LED widescreen boasts an impressive 2,048 by 1,536 pixel resolution at 264 ppi. Yeah, that's a lot of geek speak. Suffice it to say, the iPad's screen looks pretty good ;)
It has a 12-megapixel camera and is 4K video capable. Any photos or videos you take of family, friends and events will look great. You can use the additional front-facing camera for FaceTime and Skype video calls.
It is very light to hold. The average paperback book (~370 pages) weighs between 15 and 18 ounces. The new iPad Pro clocks in at 15.36 ounces -- just under a pound! For those of us with heavy, clunky desktop computers, downsizing has never sounded so good.
As with any Apple device, you can download a plethora of fun games and useful apps from the App Store.
What else do you get with the new iPad? Here are some additional features that might tickle your fancy.
There are 4 colors to choose from: silver, space gray, gold, and rose gold.
Adjustments have made the screen display easier on the eyes. It has a high contrast ratio and low reflectivity. According to Apple, this tablet offers the brightest screen with the widest range of colors. Importantly, the screen will adjust to surrounding light levels, which reduces eye strain.
You can use Touch ID to make sure no one accesses your device but you. Touch ID recognizes your fingerprint, so there are no passwords or number codes to remember!
You can use Apple Pay to store credit card details, and use your device like a card at certain retailers. It also makes online shopping faster, and your details remain completely secure.
There are lots of accessories that make an iPad even more useful, like the Apple Pencil for drawing or the Pro Smart Keyboard for easier typing. (The keyboard makes your tablet look like a laptop!)
More good news: If you're not bothered about having the "latest and greatest," you can still purchase the dependable iPad Air 2 -- but now with a substantial discount. The price on this device has dropped by $100! And because Apple just released a massive software update, even the older devices will benefit from most of the newer features.
Our old PCs aren't getting any newer, and as the tech landscape changes, updates and support for them will get harder to find. If you've been debating whether to make the transition from computer to tablet, now could be the time. If not, what are you waiting for?
Additional Info
Watch the entire Apple keynote on their website: http://www.apple.com/apple-events/march-2016/