Bask in the News: Tech Support is the New Residential Amenity
Our new Community Partnership Program for 55+ apartments & communities includes unlimited tech support for residents & the office staff, plus router management.
Back to Blog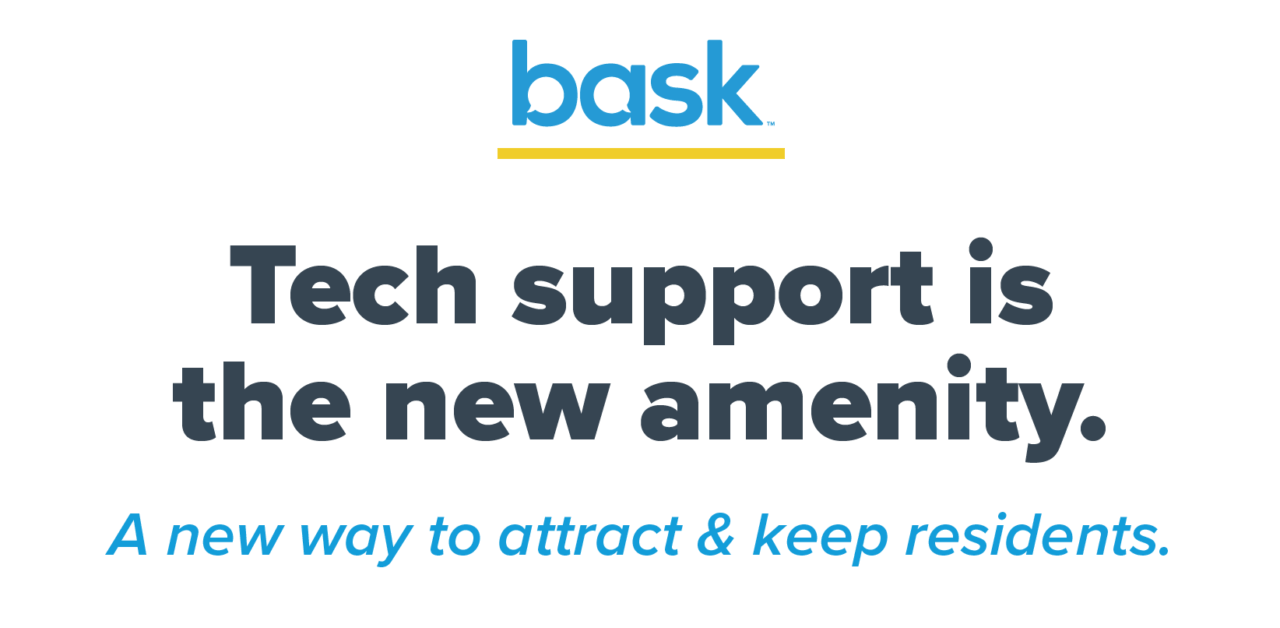 Written by Staff Writer • Posted on May 24, 2017
Bask Technology, Inc., the leading remote home technical support service, is announcing a new Community Partnership Program designed for 55+ apartments and communities.

The program includes unlimited phone and chat technical support for residents, on-site events or one-on-one coaching sessions, leasing or main office tech support, and router management. The program may be billed as full community coverage, an added amenity, or direct-to-resident.
Bask community ambassadors have conducted one-on-one sessions and other events at approximately 30 communities in Utah and Texas, which have ranged from one to 40 attendees each, but plan on extending their services to other U.S. states based on demand.
"Our program helps residents feel empowered to use the devices and technology around them," explained Justin Jones, the Director of Outside Sales. "I recently helped an elderly resident who received a new tablet from her grandchildren, but hadn't even signed into it."
Not everyone needs a how to or a quick fix. Some residents seek assistance from Bask to learn new tricks or master a skill...