Can Technology Help You Have the Perfect Thanksgiving?
Can technology help you have the perfect Thanksgiving? Here is a look at some ways it can be used to make this tasty holiday easier and better than ever.
Back to Blog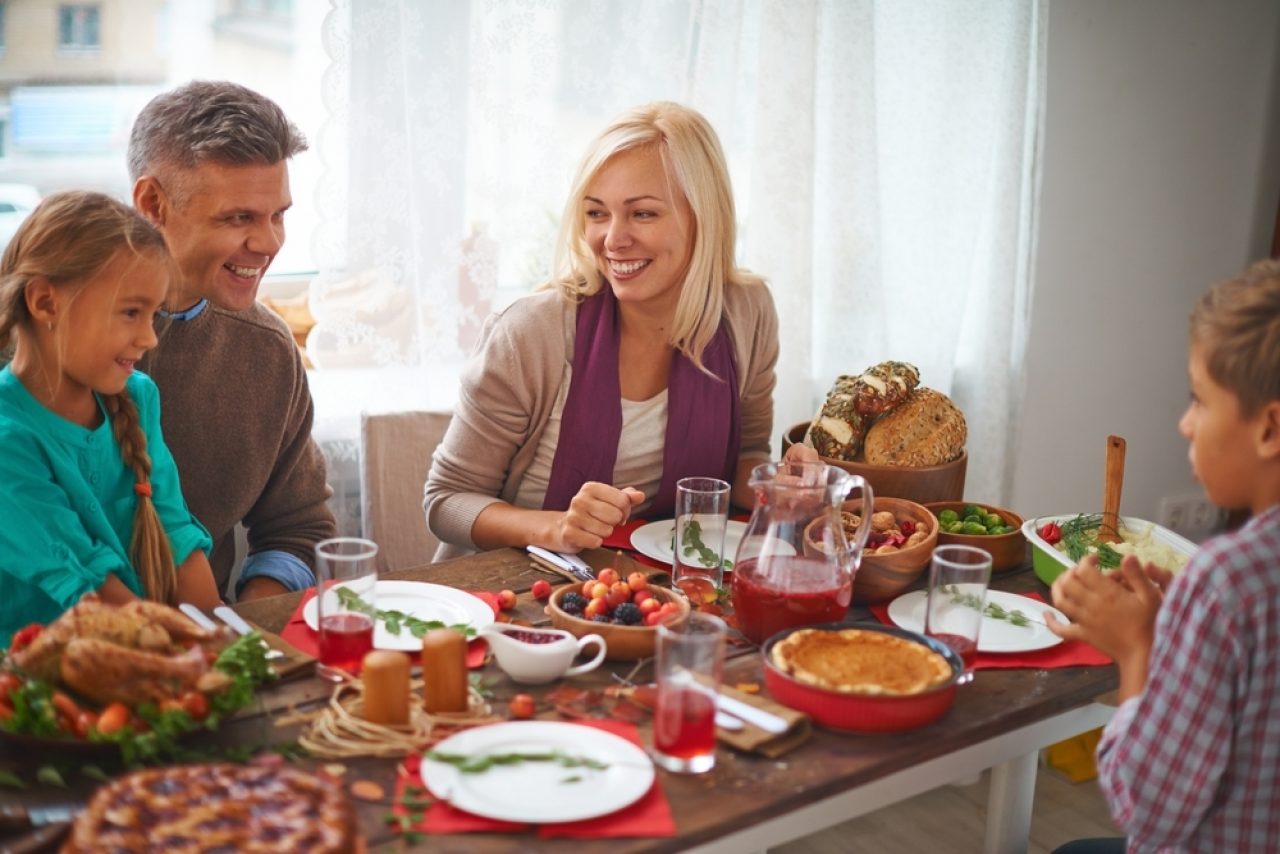 Written by Staff Writer • Posted on Nov 08, 2015
Thanksgiving is a holiday dedicated to spending time with family, friends, and loved ones. It's a time to be grateful for your blessings. And it's a time to eat some tasty food! Of course, for anyone who has planned a Thanksgiving dinner, it can also be a stressful time full of planning, cleaning, shopping, and cooking. Thankfully there are many modern conveniences that can help alleviate the stress while also elevating your event. So today we explore the question: Can technology help you have the perfect Thanksgiving? Here is a look at some ways it can be used to make this tasty holiday easier and better than ever.
Digital recipes
A Thanksgiving meal is a tradition that often involved recipes handed down through the generations. However, for anyone looking to try something new, there are millions of recipes out there that can bring something special to your holiday meal. To find the best ones for your tastes, apps such ChefTap and Paprika can make creating your new recipes a lot easier. ChefTap can read and format recipes from any website, making them easy to find and to follow. Paprika has customization options, which allow you to do things like automatically doubling recipes or providing nutritional calculations. Want to make your dinner feel extra special? Try printing menus for your dinner guests. You can try print-at-home services like Must Have Menus to create a unique menu perfect for your gathering.
Cooking tools
Once you have the perfect recipe line-up, it's important that you have the tools to execute them all correctly. The biggest Thanksgiving food concern is usually the turkey. Overcooked turkey can be dry and tasteless. But undercooked turkey can be dangerous - and no one wants to give her guests food poisoning! Due to wild oven temperature variances, it can be extremely difficult to get that bird cooked perfectly. Luckily, with a wireless probe thermometer, it's easy to cook the bird perfectly and still enjoy time with your family. Just insert the thermometer according to the manufacturer directions, put it in the oven, and walk away! When the turkey hits the perfect internal temperature, an alarm will sound, making sure you take the turkey out at the perfect time. You can then quickly, and exquisitely, carve it with your Cuisinart CEK-40 Electric Knife . All these tools are definitely something the cook can be thankful for.
Presentation
Once all the food is ready, you want to make sure that you have the perfect table settings. One of the biggest problems with large Thanksgiving gatherings is that people don't know what plate is what or which cup belongs to which person. Smart glasses and bowls, such as Chalk Note Glassware, make everything easier while still looking amazing. You can write messages (such as spicy or vegetarian) or names directly onto the bowl or glass, letting people quickly identify everything around them.
Giving back
Of course, the true reason for Thanksgiving is not food – it's gratitude. It's about being thankful and showing goodwill towards your fellow man. The holidays provide lots of opportunity to give back and show your appreciation. A number of apps and websites make volunteer work easier to find and even more rewarding to carry out. VolunteerMatch matches your favorite causes and interests with organizations near you. Idealist.org is another great place to find volunteer opportunities. In addition to being able to search charities at home and abroad, it lets you search by time commitment so you can find a schedule that works for you.
If you want to give a monetary donation to a charity, but are unsure which one to pick, One Today is an app created by Google that can help you navigate your choices. By showing you a different interesting charity each day, you'll get a better understanding of the organizations doing the work that interests you the most. You get the details for each charity, including what they do, what your donation will fund, and an impact report. When you find the perfect choice, simply tap the Give button to send that charity $1.
During the hustle and bustle of the holiday, it's easy to forget that Thanksgiving is all about enjoying yourself and the company you keep. By using these different technologies, you can create a Thanksgiving that is full of love, food and gratitude, making it the perfect celebration.
Each week, Bask sends fun educational content to our thousands of members and email subscribers. Improve your technology know-how with tips, tricks, history, news and more by signing up for our newsletter today!