Podcasts Killed the Radio Show
Radio shows were thought to be a thing of the past, but podcasts have given audio-only programming new life.
Back to Blog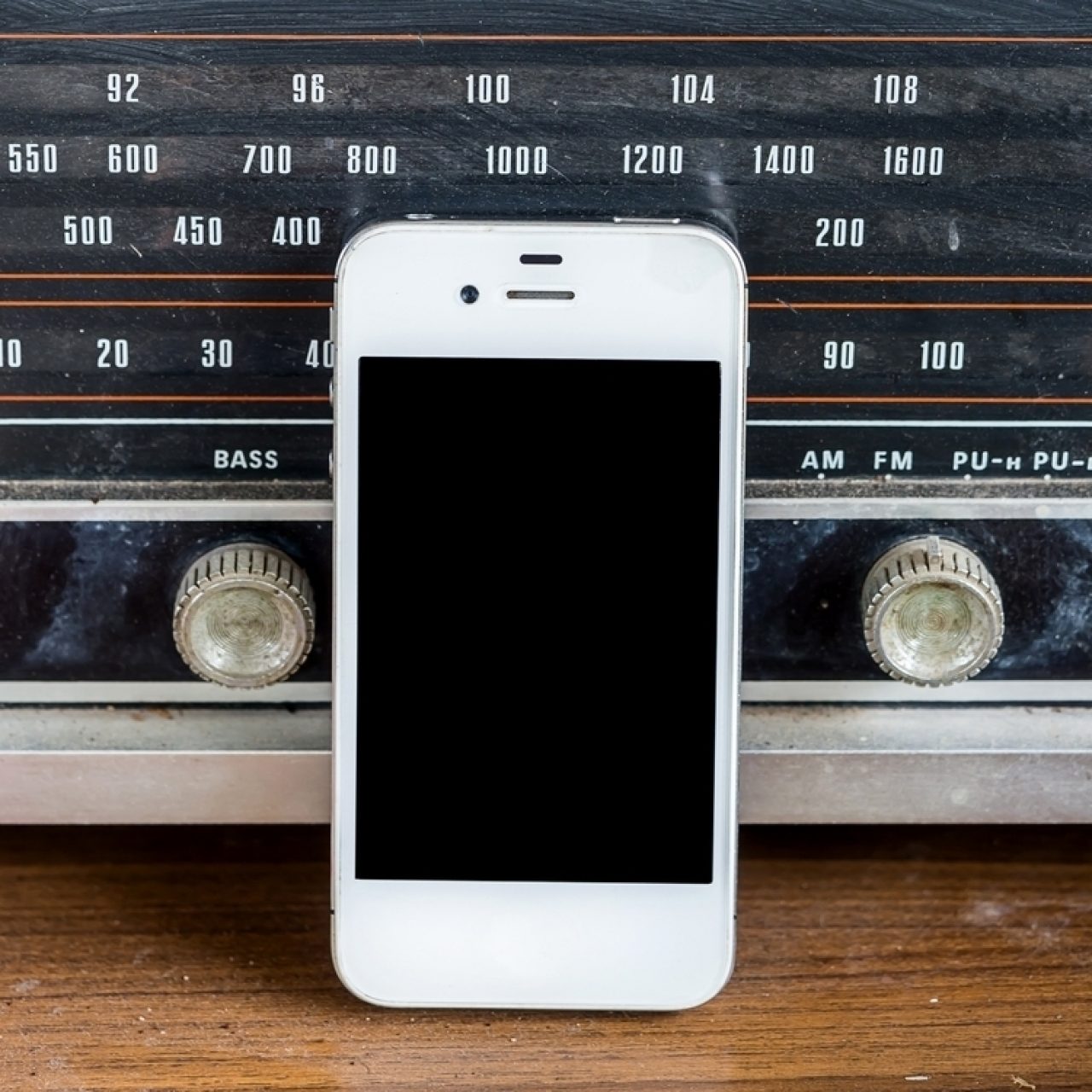 Written by Staff Writer • Posted on Apr 18, 2017
It wasn't that long ago that, instead of gathering around the TV, families would tune into their favorite radio station for an evening of entertainment. Your grandchildren probably won't believe it, but most of the shows they watch today were inspired by radio shows during the Golden Age of Radio.
Quiz shows, talent competitions, sitcoms, and even soap operas all started as radio shows. But, as the Buggles sang repeatedly, video killed the radio star.
When televisions became a common household item, it was thought to be the death of audio-only programming. Over the past decade, however, audio shows found new life in the form of podcasts.
What is a podcast?
Just like radio shows from days of yore, podcasts are episodic audio series. But instead of tuning into your favorite station at a specific time, podcasts are downloaded to your smartphone, computer, or tablet so you can listen to them at any time.
The term "podcast" came from combining "iPod" and "broadcast." There are hundreds of thousands of podcasts available today that cover a variety of topics including art, business, comedy, entertainment, music, news, sports, and more.
How does it work?
You need to download an app that will allow you to browse and listen to podcasts. There are several different podcast apps available, most of them are free. Just go to your device's app store and search for "podcast." You can browse through the different apps until you find one that works for you.
Once your app is downloaded, you can start searching for podcasts that fit your interests.
To get you started, here are some of the most popular podcasts in the U.S.:
This American Life – Hosted by Ira Glass, This American Life is a journalistic non-fiction program, that features essays, memoirs, field recordings, short fiction, and found footage.
TED Radio Hour – Based on the well-known TED Talks, each podcast episode centers on themes like the source of happiness, crowd-sourcing innovation, power shifts, and inexplicable connections. The TED Radio Hour is hosted by Guy Raz, and is a co-production of NPR & TED.
Freakonomics – As a spin-off the 2005 book by the same name, Freakonomics is a weekly podcast that discusses socioeconomic issues. It is hosted by Stephen Dubner, with economist Steven Levitt as a regular guest.
Stuff You Should Know – Usually abbreviated as SYSK, this podcast educates listeners on a wide variety of topics, including science, history, urban legends, pop culture, and conspiracy theories. A new episode is released every Tuesday, Thursday, and Saturday.
Planet Money – The Planet Money podcast originally covered the global financial crisis of 2008-2009. It continues to explain the economy "with stories and surprises." Episodes are release two days a week.
NPR Politics Podcast – NPR reporters give weekly roundups on the top news stories. The podcast is hosted by Tamara Keith and Scott Detrow.
The Moth – The Moth is a non-profit group dedicated to the art of storytelling. Their weekly podcast features stories told live at Moth events.
The Daily – Sponsored by the New York Times and hosted by Michael Barbaro, The Daily covers the top news stories. Twenty minute episodes are posted five days a week.
How I Built This – Hosted by Guy Raz, How I Built This tells the stories behind entrepreneurs, innovators, idealists, and the movements they built.
Stuff You Missed in History Class – As the title suggests, this podcasts covers stories that aren't often discussed in history classes. New episodes are released twice a week.
If you need help downloading an app or accessing a podcast, you can call or chat with our friendly Tech Advisors anytime, day or night. We're available 24/7 to help you with whatever you need.